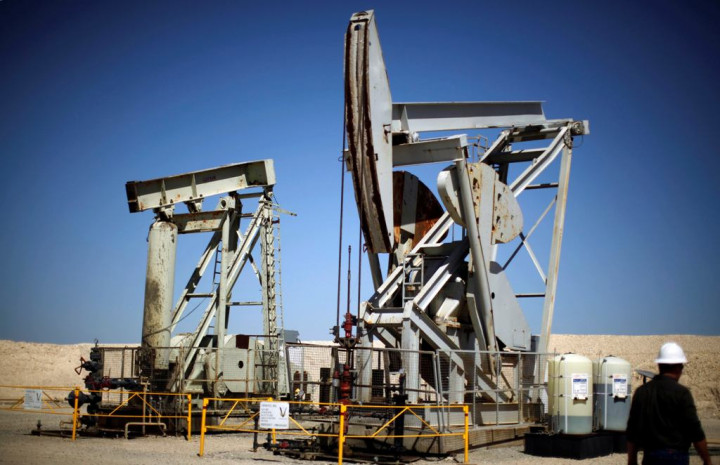 Oil futures witnessed mixed trade on 17 April, the final trading day for the week, with a joint statement from four countries seeking an end to violence in Ukraine weighing on Brent prices and upbeat economic data supporting US oil prices.
Brent June contract finished 7 cents, or 0.1%, lower at $109.53 a barrel on 17 April. The contract struck a high of $110.19 ahead of the joint statement.
US May contract finished 54 cents, or 0.5%, higher at $104.30 a barrel on 17 April. Prices ended at their highest level since 3 March, FactSet data showed.
For the week as a whole, US futures gained 0.5%.
The US, Russia, Ukraine and the European Union issued a joint statement in Geneva that called for an immediate halt to the violence in Ukraine. The statement sucked some risk premium out of the market.
Elsewhere, US oil rose on positive US employment data. New applications for government-sponsored unemployment benefits have dropped to a near 6-1/2-year low, the latest indication the economic recovery in the US, the leading oil consumer, is gaining strength.
A stronger US dollar, against the yen and the euro, also mounted pressure on crude. Traders bought the greenback following the joint statement on Ukraine.
A stronger dollar weighs on dollar-denominated commodity prices.
South Sudan
South Sudan's army confirmed on 16 April that rebels have taken over the oil-rich hub of Bentiu.
Army spokesman Philip Aguer told AFP that troops were "moving forward to retake the town..."
The capital of the oil-producing Unity state had fallen to rebel forces in December before government troops regained it in January. The town has been retaken after a renewed offensive by rebel militias loyal to Riek Machar, the country's former vice-president.
Ukraine Uncertainty
Uncertainty over the crisis in Ukraine sent oil futures to a six-week high on 16 April
Benchmark Brent crude reached $110 a barrel on Wednesday, reversing early losses after better-than-expected growth data from China.
Meanwhile, West Texas Intermediate futures hit a six-week high, reaching $104.82 a barrel on the New York Mercantile Exchange.