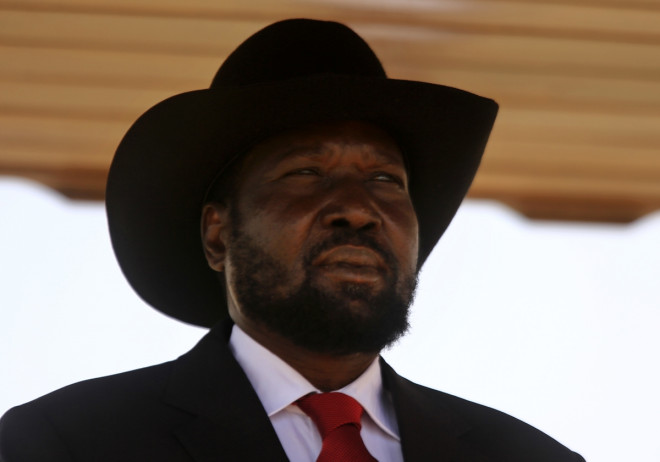 Rebels in South Sudan claim to have seized the oil-rich hub of Bentiu and ordered oil companies to halt operations.
Brig Gen Lul Ruai issued an ultimatum to oil companies, that they should evacuate all their staff within a week or "risk forced shutdown and the safety of their staff".
"The recapturing of Bentiu marks the first phase of liberation of oilfields from [the] anti-democratic and genocidal forces of [President Salva] Kiir," he said.
An oil ministry official told Reuters that three Russian oil workers were injured in a rebel attack at a refinery facility in Bentiu on Monday.
UN peacekeepers reportedly helped to evacuate oil workers from a plant north of Bentiu.
South Sudan army spokesman Philip Aguer said there was fighting in the town but that it had not fallen in to rebel hands.
"There is heavy fighting, but it is still continuing. The rebels have tried to penetrate one part of the town but are being held back," Aguer said.
Fighting broke out in the world's newest nation state late in 2013 when rebel groups sought to overthrow the president.
Before the conflict, oil production contributed more than 95% to state coffers. Production has been severely restricted by the fighting, which has been limited to Upper Nile state.
Since fighting began on December 15, thousands have been killed and a million people have fled their homes.
As well as the catastrophic impact on the population, the conflict has spooked international investors.
Both Russia and China have invested. China invested $20bn in Sudan before the country split in two and then pledged $8bn to the new president after secession for oil projects and infrastructure.
Before the war, around two thirds of the country's oil exports went to China, although production had fallen by 20% by the start of 2014 as Chinese firms evacuated hundreds of workers.
With its investments in Venezuela, Iran, Libya and South Sudan, China has pursued a high-risk strategy in its mission to secure oil.