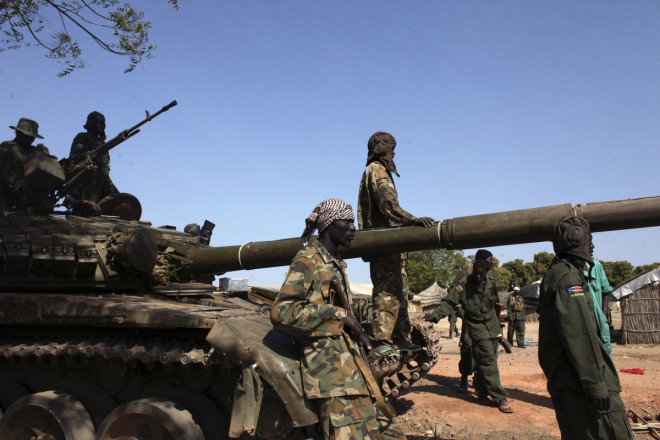 South Sudan's army has confirmed that rebels have taken over the oil-rich hub of Bentiu.
The capital of the oil-producing Unity state had fallen to rebel forces in December before government troops regained it in January. The town has been retaken after a renewed offensive by rebel militias loyal to Riek Machar, the country's former vice-president.
"We are moving forward to retake the town from the forces of Riek Machar, who entered the town after our forces withdrew," army spokesman Philip Aguer told AFP.
He accused the rebels of "committing atrocities including the killing of civilians."
"The rebels were killing innocent people as they entered. There were killings at the hospital, in the market and mosque," Aguer said, although the reports could not be verified.
The rebels issued an ultimatum to oil companies, ordering them to evacuate their staff within a week or "risk forced shutdown and the safety of their staff".
"The recapturing of Bentiu marks the first phase of liberation of oilfields from [the] anti-democratic and genocidal forces of [President Salva] Kiir," the rebels said.
Separately, an oil ministry official said that three Russian oil workers were injured in a rebel attack at a refinery facility in Bentiu on Monday.
UN peacekeepers reportedly helped to evacuate oil workers from a plant north of Bentiu.
The conflict has had a devastating impact on the population in South Sudan. Thousands have been killed and up to a million people have fled their homes.