Ukraine Crisis Sends Oil Prices to Six-Week High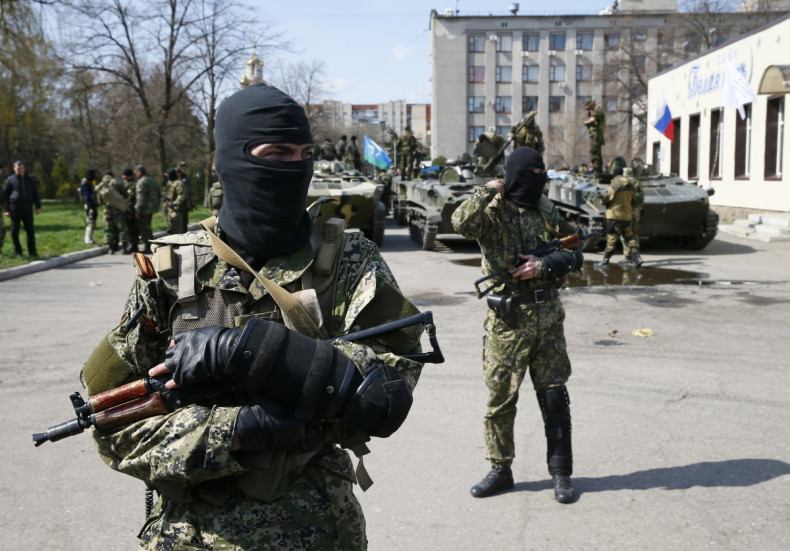 Uncertainty over the crisis in Ukraine has sent oil futures to a six-week high.
Benchmark Brent crude reached $110 a barrel on Wednesday, reversing early losses after better-than-expected growth data from China.
Meanwhile, West Texas Intermediate Crude futures hit a six-week high, reaching $104.82 a barrel on the New York Mercantile Exchange.
"Oil is being driven more by the Ukraine situation," Guy Wolf, global head of market analytics at Marex Spectron Group in London, told Bloomberg. "Does this situation mean more intense disagreements elsewhere as in the Cold War? In a tight market, such as WTI, anything can have an amplified effect," he added.
Ukraine's interim government have launched an anti-terrorist operation against pro-Russian militias igniting fears the country could fall into armed conflict.
Ukrainian forces have seized control of an airbase and tightened their grip on Kramatrorsk after ousting pro-Russian groups.
Russian President Vladimir Putin was quoted as telling German Chancellor Angela Merkel that the country was "on the brink of a civil war" and urged the Ukrainian army to show restraint.
Meanwhile, Russian Foreign Minister Sergei Lavrov said that Kiev should avoid using force to disperse the armed groups.
"It is unacceptable to use (the armed) forces in the eastern Ukraine," he told reporters in Hanoi.
Lavrov is due to meet with foreign ministers from the EU, US and Ukraine in Geneva.
The escalating crisis in Ukraine has stirred concerns Moscow will cut off gas supplies to Ukraine, which could also disrupt supplies to the European Union. President Vladimir Putin warned European leaders that supplies could be disrupted last week, but later stressed that all gas contracts with the European bloc would be honoured.
Meanwhile, German energy company RWE has began exporting natural gas to Ukraine.
Moscow has almost doubled the price it charges Ukraine for gas in the last two weeks and demanded that Kiev pay off $2.2bn in outstanding gas bills immediately. Kiev is refusing to pay the new price, describing it as a "political price."