Ukraine Crisis Pushes Oil Prices Higher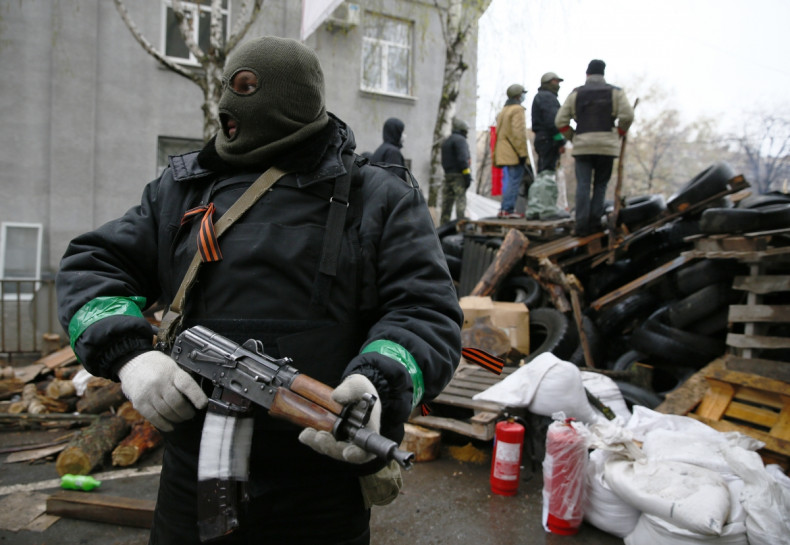 Rising geopolitical tensions over Ukraine sent Brent crude futures above $108 per barrel (bbl) on Monday morning.
Armed pro-Russian separatists occupying regional government buildings in eastern Ukraine ignored an ultimatum to disband by 6am GMT on Monday.
Ukraine's interim government had warned that the pro-Russian militants would face a "full-scale anti-terrorist operation" by its armed forces.
Brent crude rose 80 cents to $108.13/bbl by 1000 GMT, while US oil climbed 70 cents to $104.44/bbl.
Jonathan Barratt, chief executive of Barratt's Bulletin, a Sydney-based commodity research firm, told Reuters that concerns over Russian designs on Ukraine.
"There is a premium being built into the price by Putin's land grab. They are peaking at the top end of the range," he said.
"Fundamentally, I have a bearish picture to paint. Nobody wants to go back to the bad old days. People know war is bad."
At an emergency session of the United Nations Security Council on Sunday, Ukraine's representative said Moscow had orchestrated the unrest in eastern cities, while Ukraine's foreign ministry said it had proof that Russia was behind a "separatist operation."
The Russian delegate urged Kiev to enter in to a genuine dialogue with the protestors and warned against using violence.
Meanwhile, the United States and the European Union are considering deeper economic sanctions against Russia.
Washington and Brussels imposed sanctions against individuals with ties to the Kremlin and a Russian bank in the wake of Russia's annexation of Crimea in March. Leaders have previously discussed imposing tougher sanctions against Russian entities and more individuals with links to Putin.
EU foreign ministers are meeting on Monday to discuss the rising tensions over Ukraine and the prospect of a gas-war.
In a letter to 18 EU leaders last week, the Russian President threatened to withhold gas supplies from Ukraine if the government doesn't pay its gas bills and suggested it could have an impact on Europe's gas supplies.
Europe relies on Russia for a third of its gas needs and 40% of that total comes via pipelines through Ukraine.
Concern over Ukraine overshadowed expectations that more crude will flow from Libya in the coming days. The country's Zawiya port restarted operations and the adjoining refinery will resume operations in the next day, according to a state oil company spokesman.