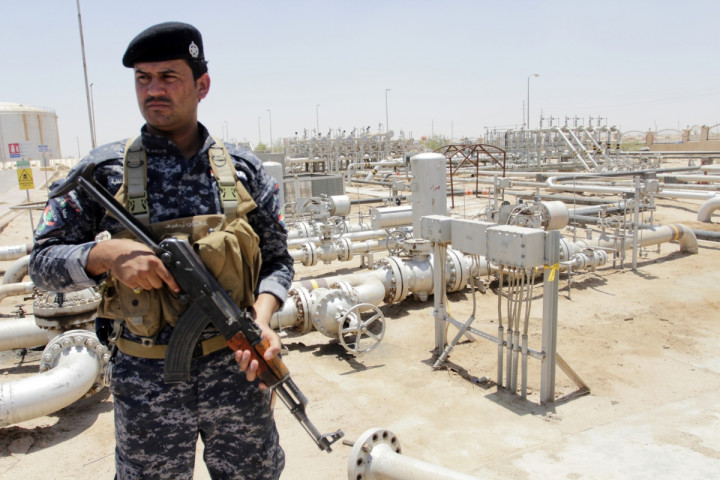 Brent crude held above $114 a barrel on Thursday, close to a nine-month high, on fears over supply disruptions in Iraq.
The price of benchmark Brent has risen 4% in recent weeks as Sunni militants have swept through northern Iraqi towns and cities, seizing the country's second city of Mosul.
Brent crude was up 41 cents at $114.67 a barrel at 0706 GMT, while US crude for July delivery rose to $106.48 a barrel.
Sunni militants were in control of most of Iraq's largest oil refinery on Wednesday, although security forces remained in control of operations at the Baiji facility.
Production and exports have been unaffected by the latest violence in Iraq, although foreign staff have been evacuated from some facilities. The vast majority of Iraq's oil infrastructure is in the south of the country, which has so far been untouched by violence.
Meanwhile, Iraq has formally called for US air strikes to support its armed forces in their battle against Sunni militants.
However, general Martin Dempsey, chairman of the US military's Joint Chiefs of Staff, was non-committal on whether the US would intervene.
President Barack Obama came under pressure from lawmakers on Wednesday to persuade Iraqi prime minister al-Maliki to step down over what they see as failed leadership in the face of an insurgency threatening his country.