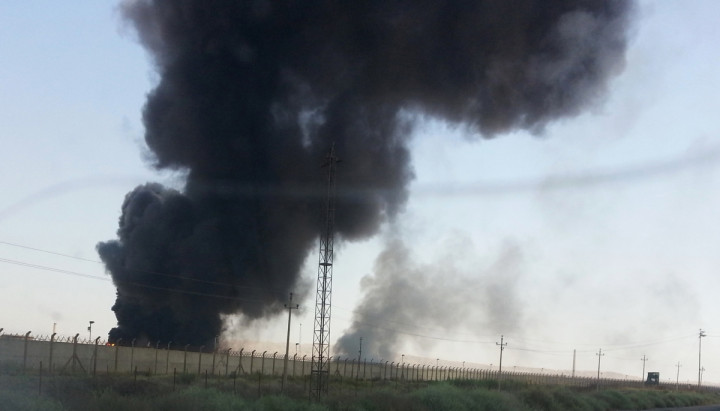 Brent crude was heading for a second weekly gain on Friday, after the United States announced it will send a contingent up to 300 "military advisers" to Iraq amid increased violence in the country.
Futures remained steady after gaining earlier in the week, while West Texas Intermediate was unmoved in New York.
Brent crude held at $114.91 per barrel at 10:34 GMT on Friday, having breached a nine-month high of $115 a barrel on Thursday.
Tensions in Iraq have escalated in recent days as Sunni extremists, led by the militants from Isis (Islamic State of Iraq and the Levant,) fought for control of Iraq's biggest oil refinery. The White House announced it will send 300 troops to support the national army as it combats the insurgency.
The battle for the Baiji facility, which can process up to 300,000 barrels of oil per day, has raged since Wednesday. Security forces have been unable to repel the attackers, who have breached the perimeter of the facility. The refinery is used to process crude for domestic consumption and supplies towns and cities across the north of Iraq, as well as the capital Baghdad.
Production at the facility has been shut down, meaning that oil supplies earmarked for export could be diverted to meet domestic demand.
So far, exports have not been affected by the conflict, which has remained in northern Iraq. The vast majority of Iraq's oil infrastructure is located in the south of the country. While some foreign staff have been evacuated, production has not been affected by the clashes further north.
Brent soared 4.4% last week, after Isis stormed Iraq's second city of Mosul. The militants, who want to establish an Islamic state in the Middle East, stormed a number of towns and cities in the OPEC-producer, before meeting greater resistance as they approached Baghdad.