Iraq Isis Crisis: Obama to Send 300 Military Advisers to Bolster Baghdad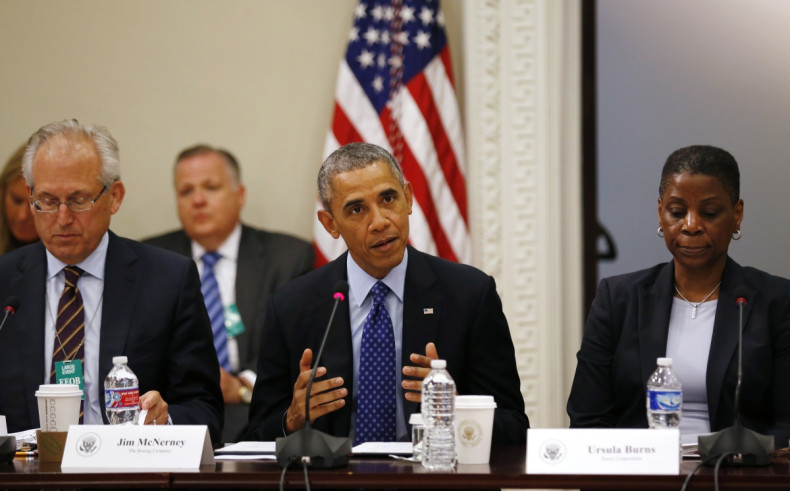 US President Barack Obama has announced that the US are prepared to send up to 300 military advisers to Baghdad to help train Iraqi forces in their defence of the capital from Sunni extremists.
"American forces will not be returning to combat in Iraq, but we will help the Iraqis take the fight to terrorists," he said. "Iraqi leaders must arise above their political differences and develop a plan for Iraq's future."
Obama spoke after a meeting with his national security team including the chairman of the joints chief of staff, general Martin Dempsey, and the director of national intelligence, James Clapper.
Obama said that the US are prepared to take targeted military action in Iraq but that will not include sending combat forces on the ground.
The president has been considering military options in Iraq, including limited airstrikes, in an effort to curb the swift Sunni insurgency in Iraq.
However, top US officials believe that giving more credence to Sunni concerns about Prime Minister Nouri al-Maliki may offer the best opportunity to stave off another deadly round of sectarian fighting of the kind that engulfed Iraq less than a decade ago. Maliki, a Shia, has been accused of sectarianism and disenfranchising the Sunni Muslim in the country in recent years.
"It's not our job to choose Iraq's leaders." Obama said in response to a question on whether he had confidence on Maliki. "But I don't think it's any secret that there's a deep division between Sunni, Shia and Kurdish leaders in Iraq."
"It is in our national security interest to not see an all out civil war in Iraq," Obama added, citing the oil market as one factor.