Brexit: Amsterdam squares up to London in the battle to land international business
Amsterdam to fight it out with Dublin, Paris and Frankfurt to grab as much business as it can.
Amsterdam thinks it has a pretty good story to tell, and reckons international firms based in London are willing to listen to it after the UK's Brexit vote. The Dutch capital will vie with established financial centres such as Frankfurt, Paris and Dublin in a scramble to prise business from London, hitherto Europe's financial capital.
The UK has not yet triggered Article 50 of the EU constitution giving notice of its intention to leave the 28-nation bloc.
But few are in doubt that the complex negotiations between the UK and the EU are bound to have affects on London's position within the European single market.
"If at the end of these talks London is outside the single market that will be a pretty big opportunity for us," said Sebastiaan Meijer a spokesman for Amsterdam's deputy mayor Kaisa Ollongren. "We have seen an increased level of interest from international firms based in London over the last few months. We are definitely taking more calls about this."
He said the staff in the mayor's office dealing with relocation calls from London has doubled over the last few months. Amsterdam is also getting help at a national level after Dutch Prime Minister Mark Rutte said earlier this month that the strict 20% cap imposed last year on bonuses in the financial sector has "some flexibility" for foreigners.
The law states that the 20% cap applies to companies with a "main office" in the Netherlands, or employees who "primarily work in the Netherlands".
More generally across the EU bonuses are capped at 100% of salary, or 200% with special shareholder approval.
Amsterdam's tighter ruling has been seen as bar financial firms looking to relocate to the Dutch capital, in a country that is otherwise highly regarded for its advanced infrastructure, strategic location, good schools and high level of English proficiency. It is also home to Schiphol Airport, Europe's fourth largest aircraft hub, and close to Rotterdam, which holds the continent's largest port.
But unlike Madrid it has no plans to send a delegation to London to press the flesh of the heads international firms based in London's Square Mile.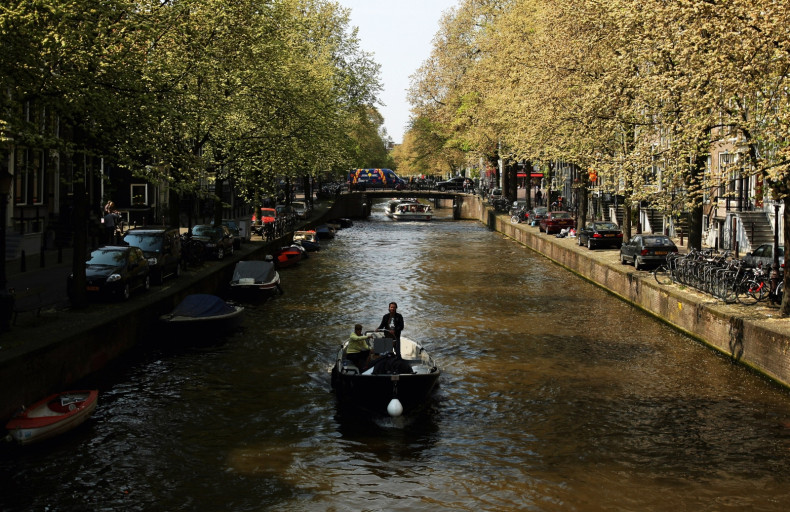 "We won't be flying over to London to knock on doors," said Meijer, the spokesman for Amsterdam's deputy Mayor. "We feel we have a strong proposition. We feel we are already in the front of the minds of a lot of big companies, and hope that over the coming months and years that will pay off."
The city has tempted such groups as US computing firm Salesforce, Australian telecoms business Telstra and American media company Netflix to site major bases in Amsterdam over the last two years.
But any region planning to take on London's international business will be aware that the UK capital tops the scale as a superheavyweight contender. The City of London alone boasts 10.4m square meters of prime office space with a 3.5% vacancy rate, according to international property firm JLL. This does not include the Docklands and the West End, which together are roughly as big as the City.
By comparison, total office space across Amsterdam is 6m square meters, with a vacancy rate of 14%, while the total office stock in Dublin is 3.4m square meters.
Alex Colpaert, JLL's head of EMEA offices research, says: "What any major firm will have to take in account when thinking of moving from London is how capable any new city will be of absorbing the large level of jobs it will bring with it." At the moment all of London's contenders say they are busy flirting with London-based international firms.
However, most property specialists say it will take six months to a year to see if any of this talk has translated into signed contracts to take firms across the channel to set up shop in mainland Europe.