Brexit fallout: Spanish cities in bid to oust London as Europe's financial centre
Both start-ups and established firms being chased by Spanish cities.
Spanish cities are jousting with each other to tempt London-based firms to their financial centres in the wake of the UK's Brexit vote.
Madrid and Barcelona are both looking at options such as tax breaks to attract banks and international firms who are considering moving away from the UK after its EU referendum poll last month.
These cities join more established financial centres such as Frankfurt, Paris, Amsterdam and Dublin in a scramble to prise business from London, Europe's business capital.
This week, the head of Madrid city government Cristina Cifuentes launched a bid for her city to become the "new financial centre of the European Union".
She said the goal was to attract established firms as well as start-ups, adding that the sort of companies the Spanish capital will target are in the technology, financial, automotive, aerospace and biotech sectors.
Cifuentes said her team was drawing up a package of tax and other financial incentives to tempt businesses from London. She will soon send delegations to the Square Mile to meet with interested firms.
Madrid, where most of Spain's banks have large operations, has used tax incentives to stimulate investment before. It offered a 95% tax break in 2014 to firms moving to the "Corredor del Henares" industrial area in the north of the city.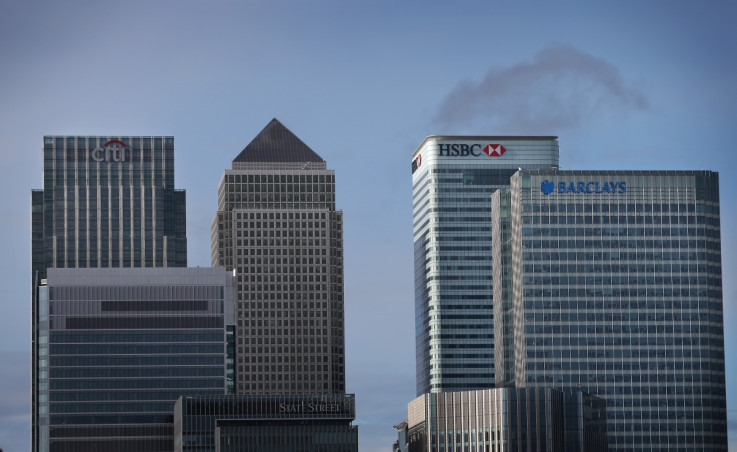 London's Canary Wharf business district
Getty
Cifuentes said: "Madrid is the perfect place to invest, because it is one of the most important financial centres in the world and a technology centre and innovation."
On Twitter she added: "There are investors right now in Britain looking for another city to establish themselves: that city is Madrid."
The Catalan secretary of the economy Pere Aragonès added that Barcelona should follow the Irish government, which "is being offered as a platform" for multinational firms who want to leave UK and remain in the EU.
He stated: "In the same way the Irish government does, we must seize the opportunities there."
Over the last twenty years Ireland has attracted billions of euros in foreign direct investment as hundreds of international firms have based their operations there, attracted by its low 12.5% corporation tax rate and other numerous, often controversial, tax breaks. Although the European Union has challenged a number of these measures as unfair government subsidies.
The Spanish central government also wants to attract two EU institutions currently located in London.
Deputy Prime Minister Soraya Sáenz de Santamaria said the country would compete to host the European Banking Authority, the euro zone banking regulator, and the European Medicines Agency, which oversees the introduction of new medicines across the region.
London has seen foreign firms invest around £100bn (€117.2bn; $130bn) into UK financial companies alone in 2007, according to City lobby group TheCityUK. The capital is wary that rivals are now encircling after Brexit.