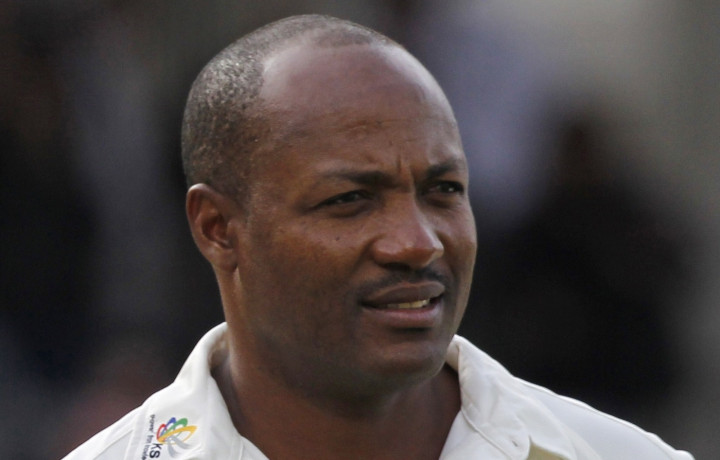 Brian Lara is hopeful West Indies cricket will survive a looming $42m (£26.3) lawsuit from the Board of Control for Cricket in India (BCCI) following a withdrawal from the multi-format tour last month.
The Windies pulled out of the remaining two one-day games and the scheduled three-match Test series after a pay dispute with players, and the India cricket board is seeking $42m in compensation after totalling its losses from the prematurely cut tour.
The fee would likely be enough to bankrupt West Indies cricket and reduce the sport's landscape with the BCCI pledging to "seek compensation from the WICB [West Indies Cricket Board] to the fullest extent permissible in law" but Lara, the country's record run-scorer, believes the lawsuit is a hollow threat.
"I don't think the Indian cricket board will be that severe on us," Lara told BBC Sport. "There are implications and I believe the West Indies cricket board have found themselves in this situation because they have not learned from the past.
"I believe West Indies cricket will be alive. I don't think anybody has the intention to end our game. $42m is way beyond us."
The WICB must respond to the legal action by mid-November while uncertainty surrounds its upcoming commitments, which include a winter tour of South Africa, the 50-over cricket World Cup and a three-match Test series against England.
The BCCI has already suspended future tours to the West Indies including the scheduled matches in February and March 2016.
Though Lara is buoyant the West Indies can survive the legal threat, he hopes the episode can work as a learning curve for his nation's cricket authorities.
"We have had many quarrels in the past as players without this result so this is the first time they have faced something as severe as this," he added.
"They are using their legal rights. A $42m lawsuit is way beyond West Indies cricket but work has to be done. The West Indies cricket board and the players and the stakeholders have to understand their responsibilities and maybe India is making them do that."