England captain Alastair Cook says Kevin Pietersen's criticism of former coach Andy Flower and wicket-keeper Matt Prior has "tarnished" an otherwise successful era for the country's cricket team.
Pietersen, who was sacked by the England & Wales cricket board in February following the 5-0 Ashes whitewash by Australia, has taken aim at Flower, Prior, former skipper Andrew Strauss and a bullying culture in the England dressing room in his autobiography – KP: The Autobiography – which was released on Thursday.
Cook, who was instrumental in the decision to exile Pietersen from the international game, says the period in which Pietersen played is now damaged beyond repair following a string of accusations directed at former teammates.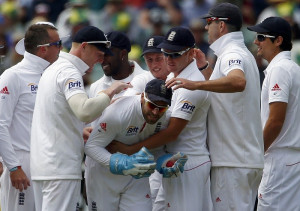 "I think it's been a really sad week for cricket," Cook told BBC Sport. "After talking to quite a few of my teammates in the England team we have to draw a line under it at some stage and this is a good time to do it.
"I do. I'm very proud of that era I played in. To win three Ashes, to become the best side in the world and to lay with some great players.
"I really only have fond memories of it. I am incredibly proud to have played during that period, to play under Andrew Strauss and Andy Flower as a coach, I only have respect for these guys and I do believe it's kind of been tarnished and I'm sad about that.
"I've known Andy since he was a player in the Essex dressing room. He took me under his wing as a player and then, obviously, your relationship changes as a coach to a player and then to a head coach and a captain.
"I've only got respect for him, as a man, as a coach. He was an amazing coach for our side as well. Chatting to some of the other players about it, they feel the same. A lot of our success was down to his drive and his determination to make us a tough England side."
The criticism of Prior, in which Pietersen labels the 32-year old as a "back-stabbing" and "horrendous" individual came as the biggest shock to Cook, who has stoutly defended the 32 year-old Sussex player.
"Absolutely [is there no truth to Prior criticism] and that was probably the biggest shock to me," he added. "Matty is a great man and has been a fantastic servant for English cricket. Hopefully he can get over his really nasty injury and we could see him again for England.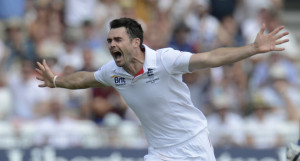 "He has to be seen as a guy who put his heart and soul on the line for the team. It's sad that he could be remembered like that. The team was all that mattered to him and as his body is telling him now he put everything into that England shirt and I hope he is proud about that."
Formerly of Nottinghamshire, Hampshire & Surrey, Pietersen also spoken of the "power" given to the senior England bowlers during his time in the team, with fielders forced to apologise to the likes of James Anderson and Stuart Broad should they miss-field during matches.
Pietersen claimed the reproach verged on "bullying" but Cook has denied the accusations.
"No I don't [recognise that bullying occurred]," Cook explained. "International cricket is a tough place and, as a team, you're striving for excellence at all times.
"Certainly at some stages those frustrations probably boiled over more than they should have done, but that was only people who are desperate to succeed and wanting to know the other 10 blokes around them were committed 100% to it also.
"Did it overstep the mark a couple of times? Possibly, but we addressed those issues. That's what happens in teams, but it certainly wasn't a bullying environment as such, at all in my eyes."