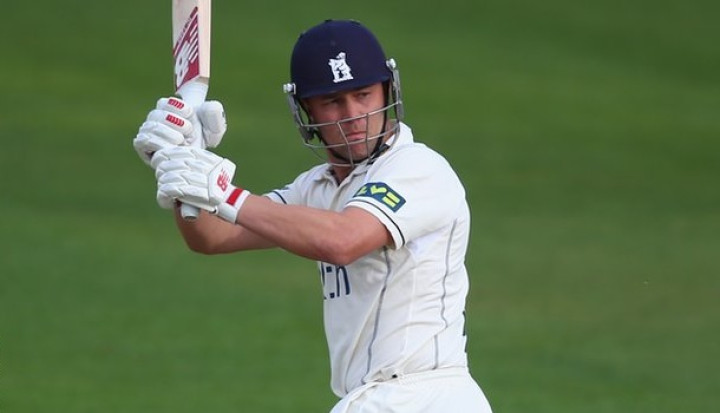 Jonathan Trott has raised the prospect of playing Test cricket for England once again after he was named in the Lions squad to tour South Africa in 2015.
The batsman has not played international cricket since flying home from Australia during England's 5-0 Ashes defeat in November 2013, citing a stress-related illness.
But after finding form with county side Warwickshire last season, the 33-year-old will travel to his homeland in January as part of a 14-man squad.
The tour consists of two four-day games and five one-day matches against South Africa A.
This suggests selectors could be ready to consider Trott for future test squads, including next year's Ashes series.
Trott spent four months away from the crease after his exit from Australia, and upon returning in April 2014 for the Bears, was forced to take another month away from the sport after anxiety issues emerged.
A second comeback saw Trott score three centuries in nine first-class matches and he averaged 54.22 as he blasted Warwickshire into the final of the One-Day Cup.
National selector James Whitaker congratulated Trott on his return to the international scene.
"Jonathan Trott's exceptional form and run scoring exploits for Warwickshire at the end of the summer has resulted in his selection for the first-class fixtures at the beginning of the tour," he said.
"Congratulations to him and to all of the players selected."
Speaking to the BBC, Trott said he still had aspirations to play for England.
"If I do play for England again, I've got to earn my place back. I had that mentality playing for Warwickshire this year," Trott said.
"I'm not looking too far ahead. Setting goals to make teams is very dangerous. At the moment I'm just looking forward to going to South Africa.
"At the age of 33, the ECB could easily have said well, you know, you're done and thanks for what you did, and we're going to go in a different direction, so to get the nod and the call is always pleasing, and gives you hope.
"Cricket is cruel and kind to you at the same time, so it's a bizarre game, one you definitely love, you question why you do it, but most days it's something you can get a bit of enjoyment out of. I seem to have found myself in a situation where I'm enjoying it again."