$100bn New Brics Development Bank to Rival World Bank and IMF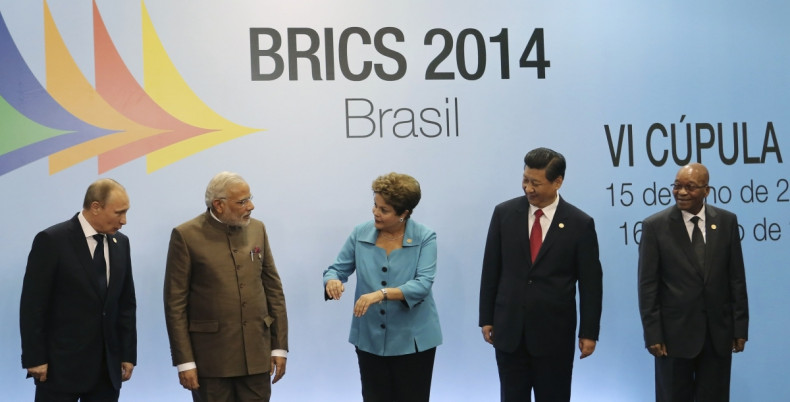 Leaders of the Brics emerging nations have set up a New Development Bank that will be based in China's Shanghai and a currency reserve pool to rival the West's World Bank and the International Monetary Fund (IMF).
During the sixth Brics summit in Brazil, the host nation reached an agreement with Russia, India, China and South Africa to launch a $100bn development bank and set up a $100bn currency reserves pool to help tackle future economic crises.
The so-called New Development Bank (NDB), which aims at funding infrastructure projects in developing nations, will have an initial authorised capital of $100bn and an initial subscribed capital of $50bn, shared equally among the members.
It will be based in Shanghai and India will preside over its operations for the first five years, followed by Brazil and then Russia. The first chair of the Board of Governors will be from Russia and the first chair of the Board of Directors will be from Brazil.
The NDB will also have an African regional centre in South Africa.
The bank is aimed at "mobilising resources for infrastructure and sustainable development projects in BRICS and other emerging and developing economies," the group's declaration said.
"Based on sound banking principles, the NDB will strengthen the cooperation among our countries and will supplement the efforts of multilateral and regional financial institutions for global development, thus contributing to our collective commitments for achieving the goal of strong, sustainable and balanced growth."
The $100bn contingent reserve arrangement (CRA) "will have a positive precautionary effect, help countries forestall short-term liquidity pressures, promote further BRICS cooperation, strengthen the global financial safety net and complement existing international arrangements," the document added.
In addition, the five countries also voiced their readiness to further facilitate trade, enhance financial ties, meet tax-related challenges and benefit from potential cooperation in insurance and reinsurance markets.
Chinese President Xi Jinping, Brazilian President Dilma Rousseff, Russian President Vladimir Putin, Indian Prime Minister Narendra Modi and South African President Jacob Zuma attended the summit.