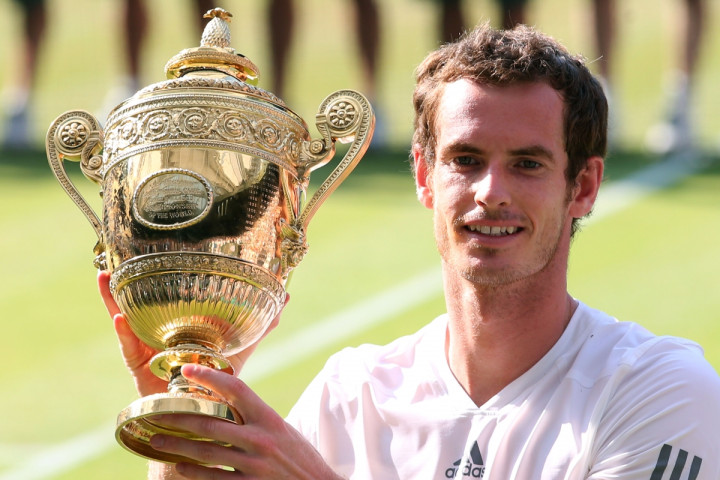 A successful few weeks at Wimbledon for Andy Murray could add millions to the UK economy, with overseas consumers rushing to buy tennis rackets and strawberries.
The reigning champion comfortably dispatched South African giant Kevin Anderson yesterday and the national export authority, UK Trade and Investment (UKTI) has predicted a strong summer of exports should his good form continue.
Between last July and September – as Murray became the first Brit for 77 years to triumph at SW19 – the international sale of UK manufactured tennis rackets rose 26% to £432,000, with strawberry sales rising 56% to £762,000. Belgium and the Netherlands were the biggest consumers of each.
Despite England's dismal World Cup performance, UKTI is hoping that along with Wimbledon, events such as the Commonwealth Games in Glasgow will help create appetite for UK goods abroad.
UKTI's chief executive Dominic Jermey says the organisation will be "running targeted events" to push UK summer goods abroad – but export success is not just dependent on British sporting success.
England's most bitter cricket rivals Australia spearheaded a huge growth in the export of cricket balls last summer – despite England's national team flopping in the Ashes. Cricket and polo ball sales rose by 438% to £256,000 with equipment sales growing by 52% to £1.3m.
"The made in Britain brand is sought after across the world. This year, like last, people will be taking holidays and relaxing with products grown, made or designed by UK businesses," Jermey said.
While cricket balls were the good that experienced the largest quarterly export growth, it's conventional summer items with which the UK continues to enjoy the greatest amounts of success.
Ice cream and ice lolly sales grew by 51% last summer to £27m while overseas sales of sunglasses and swimwear grew by 49% and 32% respectively, to £2.5m and £19.4m.
The UK is set for a glorious summer of weather, with the Met Office saying there's a 25% chance of enjoying the hottest summer on record. Spare a thought for neighbours in Ireland, though. For while Ireland is expected to have a mild couple of months, the Irish are still rushing to buy umbrellas made in the UK.
Last year, Irish consumers helped sales grow by 14% to £2.8m, suggesting that weather forecasts in Ireland are treated with the same healthy pinch of salt that they are in the UK.