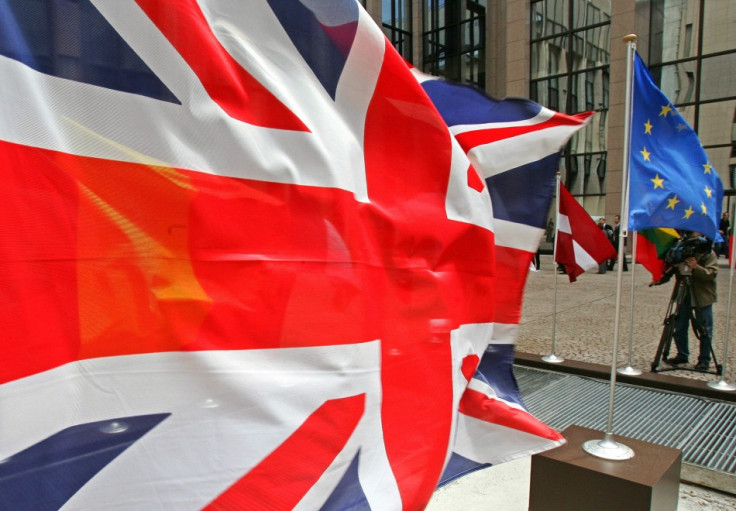 Prime Minister David Cameron has brought forward a Commons vote on whether Britain should hold a referendum on the country's relationship with Europe after 61 MPs and counting are supporting the motion .
Cameron and Foreign Secretary William Hague, are due to fly to Australia next week and miss the vote next Thursday. But panic that dormant Eurosceptics in the Tory party will push through the referendum has engulfed Westminster, so Cameron has brought forward the debate to Monday.
Should the vote go through, it would be biggest and most powerful statement for leaving the EU since the UK joined in 1973. The British people will be able to decide whether the country should cut its ties altogether with its European neighbours and see all powers and sovereignty revert to Britain.
What leaving the EU would mean
Britain, which exports 40 per cent of its goods to the euro zone, would lose its trading rights with other EU countries meaning a possible disaster for many UK companies that will see their European customer base dry up.
EU citizens, however, from mainland Europe would find it just as difficult to enter Britain as non-EU nationals do now, which would please many right-wing groups that believe jobs are being taken away by the influx of Eastern Europeans.
What the sceptics say
Tory MP Mark Pritchard said this morning he was prepared to defy the three-line whip should it be imposed on the vote, highlighting the current mood in the Tory party at present.
Although Britain is not in the euro, the economy is nevertheless highly sensitive to the European debt crisis in Greece, Italy and Spain with such a high export level to those countries and with many British banks directly or indirectly exposed to billions of pounds worth of debt on the continent.
Editor of the Conservative Blog, Tim Montgomerie, has already drawn up a comprehensive list as to why Britain should leave the EU as soon as possible.