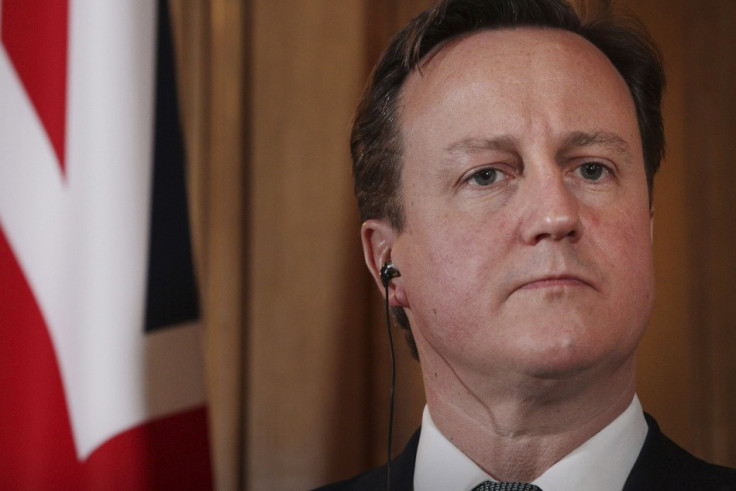 As the eurozone is hit by one crisis after another, British Prime Minister David Cameron looks to safeguard the UK's economy first and leave eurozone in the hands of European leaders.
In a speech to business leaders in northwest England, Cameron is expected to say that the single currency bloc should sort out its own problems.
"Either Europe has a committed, stable, successful eurozone with an effective firewall, well capitalised and regulated banks, a system of fiscal burden sharing, and supportive monetary policy across the eurozone or we are in unchartered territory which carries huge risks for everybody," Cameron is expected to say in the speech, reported the BBC. Extracts of the speech were released in advance.
The prime minister is to insist that it is his job to keep his country safe before worrying about the fate of other European nations.
"As I have consistently said it is in Britain's interest for the eurozone to sort out its problems," Cameron will add.
Cameron is expected to maintain that the country is on the right economic path in response to the opposition's charge that it is the government's failure that led to the current economic situation.
"Let me be clear, we are moving in the right direction - rushing the task but judging it carefully. And that is why we must resist dangerous voices calling on us to retreat. We cannot blow the budget on more spending and more debt. It would mean more austerity for even longer. It is not an alternative policy, it is a cop-out," Cameron will add, according to the BBC.
The coalition has been blaming the eurozone crisis for Britain's economic problems, but the opposition Labour is constantly accusing the government of using the eurozone crisis as an excuse.
"David Cameron is totally out of touch and deeply complacent if he thinks Britain is on the right course," the BBC reported shadow chancellor Ed Balls as saying.
"His failed policies have pushed us into recession and the government is now set to borrow an extra £150 billion to pay for its economic failure," Balls added. The opposition leader added that the prime minister is urging European leaders to adopt the austerity policies which have already failed in Britain.