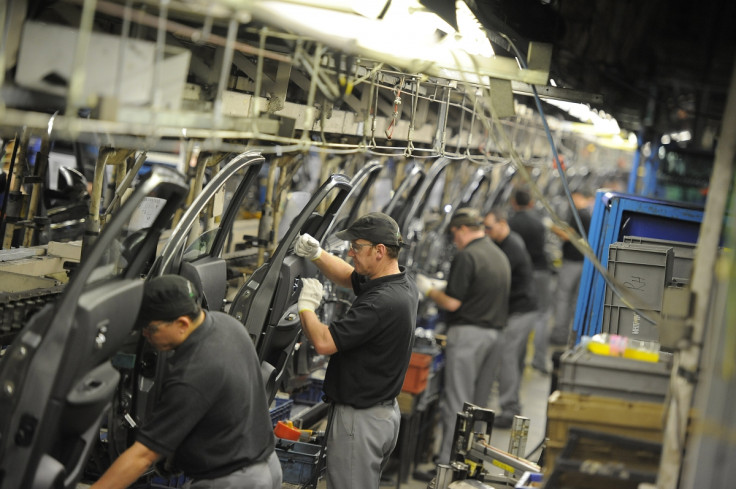 Britain's export industry will reach 'tipping point' in a decade, with the share of services in UK exports expected to hit parity with goods for the first time, research published on Thursday (21 April) showed.
According to the Barclays Trade Index, the total value of UK goods and services exports will increase from an estimated £536bn (€678bn, $770.5bn) in 2016 to just under £880bn in 2026. The services sector is set to account for half of the UK exports from 2026, which would put the UK in contention as the world leader for service exports, the report added.
However, overall growth in UK exports over the next decade is set to be be weaker than in the past 10 years, with annual growth rates slowing to 5.1% over the 2016-2026 period, compared to 5.6% growth between 2006 and 2016.
The predicted weakening in UK export growth over the next decade reflects a softer overall outlook for global growth and trade in coming years, driven by financial and geopolitical uncertainty and high private-sector indebtedness, Barclays said.
"The UK is expected to continue performing strongly with higher-value, higher-margin products in the coming years," said Matt Tuck, head of global transaction banking at Barclays
"The outlook for global growth, and UK trade, over the coming years may appear more uncertain than it has been for some time, but as always there will be countries continuing to offer opportunities to UK exporters."
Tuck added that US and Germany will remain the UK's two largest individual export destinations but emerging markets will continue to rise in importance as destinations for UK exports.
"The transatlantic connection leads the way with the US set to remain our largest individual trade partner over the next ten years, with countries in the EU another key export destination for UK companies," he said.
However, the share of total UK exports destined for the US will drop slightly from 16% to 15%, with Germany also experiencing a gradual decline from 8% to 7%.
Exports to emerging markets will play an important role for Britain's economy, with China expected to register the strongest rate of growth among Britain's current 30 largest trading partners over the coming years.
The value of trade to China is expected to expand 115% between 2016 and 2026, although this pace of expansion is considerably weaker than the 213% experienced over the past decade.
"There will also be increasing opportunities for trade with markets such as India and Indonesia, both of which are large markets with strong growth prospects, alongside China, a trade destination which in our Index is forecast to jump to be the UK's sixth largest export market in 2026, from 16th in 2006," Tuck said.