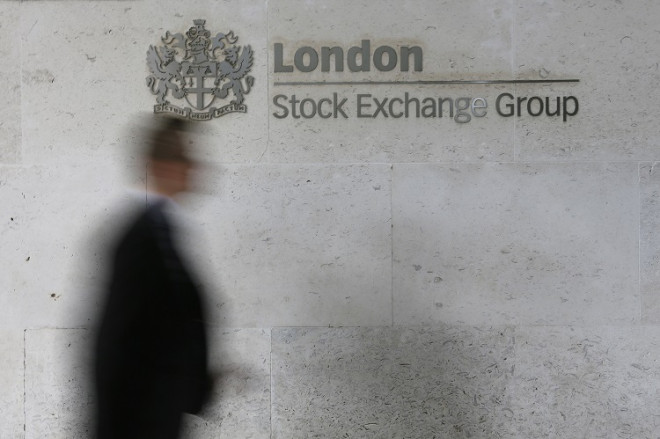 Britain's benchmark share average traded lower after striking a four-week high on 19 February.
The UK's largest sports good retailer Sports Direct and BAE Systems supported the FTSE's early morning gains.
At 10:39GMT, the FTSE 100 index was trading 0.22% lower to 6,781.40 points, after hitting 6,810.48, its highest since late January, 2014.
The index has gained in 10 of 11 trading sessions and is up some 0.51% so far this year.
Earlier, Sports Direct jumped 5.7% to the top of the FTSE 100 gainer's list after it reported a 14.6% increase in profit for its Christmas quarter and said it was confident of achieving its full-year earnings target.
Meanwhile, BAE Systems shot up 3.5% after the British defence contractor agreed pricing on a jet deal with Saudi Arabia, ending years of talks that had repeatedly forced it to put off earnings.
"A lot of investors want to get into the market," said Mike Franklin, chief investment strategist at Beaufort Securities.
"It boils down to confidence. If people feel interest rates aren't about to go up then they can see they've got a bit of a free run ... And inflation isn't posing a problem either, that's quite bullish too," Franklin told Reuters.
"Central banks appear to have retreated from aggressive forward guidance, making decision-making for investors tougher. Nonetheless ...core central bank support mainly in the form of low interest rates looks unlikely to be removed anytime soon," Keith Bowman, analyst at Hargreaves Lansdown, said.
"For now, the market looks ripe for true stock-picking," Bowman told the news agency.
28 January's Trade
Britain's benchmark equity index average inched up on 28 January, buoyed by a key technical support after it dropped for five straight sessions, as companies exposed to emerging markets were comforted by easing tension.
The FTSE 100 rose 21.88 points, or 0.3%, to 6,572.54 points just before noon, rebounding from technical support at the 200-day moving average of around 6,556.64 points.
Emerging-market assets stabilised after falling for three straight days, renewing investor confidence in dicey global assets; and consoling investors worried that companies would be hit by falling demand, higher competition and unfavorable exchange rate movements.