Britain's Middle Class Finds UK Private Schools Too Expensive as Costs Hit £222,000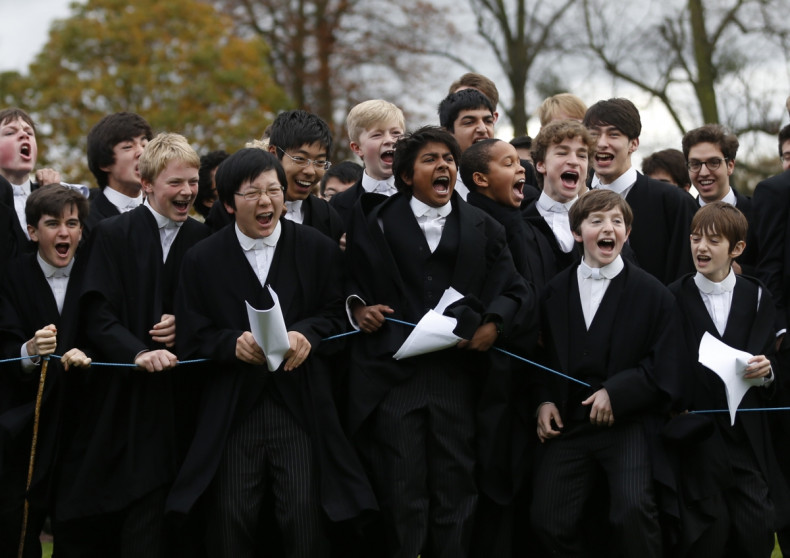 The total cost of your child following in the footsteps of Princes William and Harry through public school has now passed £200,000, according to stockbrokers Killik & Co.
The research, which was commissioned by Killik and conducted by the Centre of Economics and Business Research, found that the total cost of educating a child privately from year one [the start of primary school] through to the completion of their A-Levels is now estimated at £222,000 ($377,350, €277,304).
But this figure excludes all the extra costs of providing uniforms and paying for school trips which adds a further £50,000 to the total.
Thousands of wealthy families across Britain choose to educate their child privately, all the way from the age of five to 18. Prince William's education was entirely private, and it is likely that Prince George will be given the same schooling.
"Many parents rightly view a child's education as the best investment they can ever make; if you share this view but wonder how you will afford the cost then you need to look at the best ways to manage this huge commitment and start planning and budgeting for it as early as you can," said Sarah Lord, a partner at Killik.
"Fortunately there are many ways in which you can plan to help you fund school fees; aside from scholarships and bursaries many schools provide school fees payment plans which can often make paying the fees more manageable compared to dealing with lumpy termly bills."
The findings come after a report from the thinktank the Social Market Foundation revealed that private school children earn almost £194,000 more on average in the early stages of their careers, when compared to their peers from state schools.
A report from the organisation calculated for the first time the "wage premium" experienced by those attending independent schools.
The study found that between the ages of 26 and 42 someone who attends an independent school will earn a total of £193,700 more than someone who attends a state school.
Even when factors, such as family background and early educational achievement, are accounted for, the wage premium persists at £57,653, according to the research.
The Social Market Found explained that the better educational achievement of those attending independent schools is a major contributor to the wage difference.