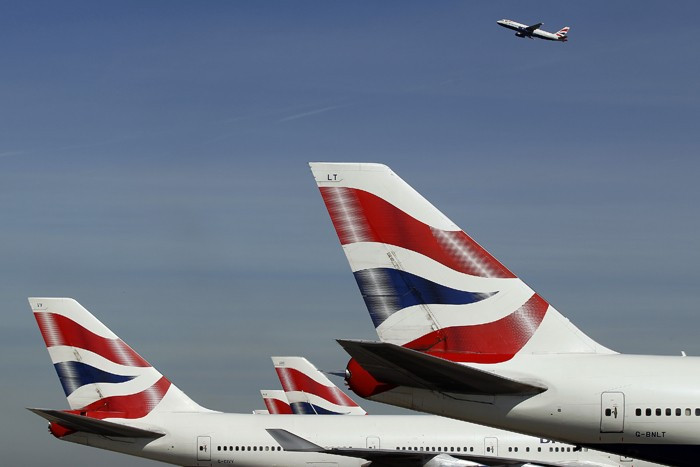 Passengers flying on British Airways between London and New York today have been facing major delays, after just four staff were on shift to check in hundreds of passengers. As many as 249 travellers attempting to board Flight 0178 from JFK to Heathrow this morning faced a wait of up to two hours while a handful of ground crew fought to check them all in.
Just two staff members were available to deal with those travelling Club World, and two more were forced to process the bulk of the passengers travelling in economy.
According to one passenger on the delayed flight, the pilot apologised for the delays by blaming the "unprecedented situation in the terminal". They told Mail Online: "There were hundreds of people in line and only four staff, one for first class, one for Club World and two for economy. It was ridiculous.
"We kept asking the desk staff what was going on and we were told that British Airways had cancelled overtime globally and so there weren't enough staff to check customers in. There wasn't even a supervisor around, just overworked check in staff.
"The desk staff were very friendly but they were feeling the strain of having to check in customers with so little assistance. People were waiting for over two hours just to check in and this was before they even reached the TSA screening.
"It is ludicrous that British Airways treats their customers with such contempt and disrespect."
A British Airways spokeswoman apologised for the delays, saying: "A lot of planning goes into making sure we have the right number of staff available for our customers on any given day. We are sorry that some customers have faced difficulties this morning at JFK Airport and we're working to resolve the situation as soon as possible."