Paris climate talks: Australian government ridiculed for signing deal while Great Barrier Reef is at risk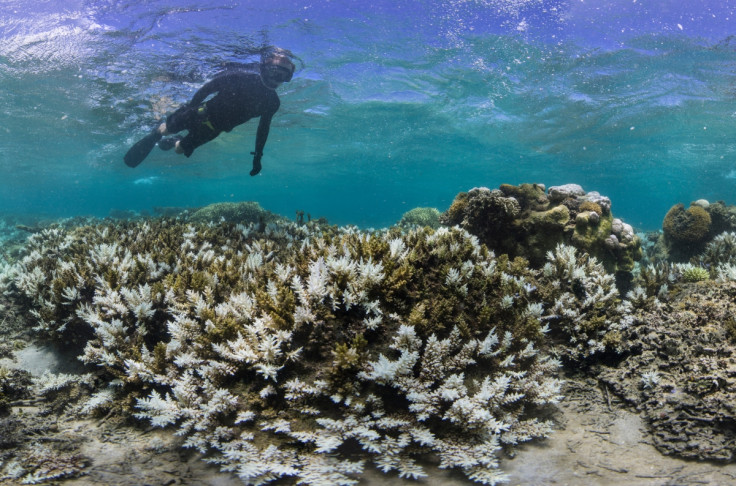 Opponents of the Australian environment minister have accused Greg Hunt of signing the Paris Agreement to limit global warming while ignoring Australia's major climate change problems.
The Australian Green Party has accused Hunt of leaving Australia as "a laughing stock on the international stage", because the government would not carry out the action needed to prevent catastrophic warming of between 3C-4C.
Hunt joined leaders from 175 countries in New York to sign an agreement to limit global warming by at least 2C. He promised that his country was on course to beat the emission reduction targets it had agreed in Kyoto by 78 million tonnes, and that it would reduce emissions to 26%-28% below 2005 levels by 2030.
"These are some of the highest targets anywhere in the world and certainly on a per capita basis we're right at the top," he told the Australian Broadcasting Corporation from New York.
However, Green senator Larissa Waters pooh-poohed his claims and suggested the country's reduction targets were worthless. The Great Barrier Reef, one of Australia's most significant ecological treasures, was likely to end up "completely cooked", she said, due to the government's inaction.
"Unfortunately, Minister Hunt likes to bandy about some figures, but Australia has been a laughing stock on the international stage," she said. "Our pollution reduction targets are so far below the science and people know that our policies aren't even getting us towards those very low targets."
"This is a moment in history," UN Secretary-General Ban Ki-moon said of the agreement, which was signed at the United Nations' headquarters in New York last night. It will come into force once the 55 countries responsible for 55% of the world's greenhouse emissions have ratified it, with a provision start date of 2020. China and the US have yet to sign, but are expected to in due course.
Recently, scientists have reported that 93% of the coral that forms Australia's Great Barrier Reef is bleached, due climate change and El Nino effects. Only 7% of the 2,300km stretch of coral is currently healthy, and the rest is at risk of dying if the bleaching is not reversed.
© Copyright IBTimes 2023. All rights reserved.