British Doctors Separate Twins Joined at Head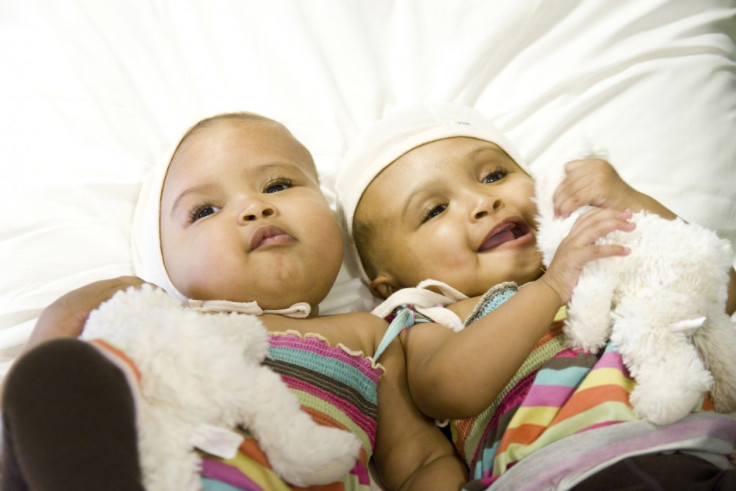 A team of British doctors have successfully separated twin girls born joined at the head, in one of the most intricate medical techniques ever performed in the the UK.
Rital and Ritag Gaboura, who are 11 months old, had four complex operations at London's Great Ormond Street Children's Hospital and were separated on 15 August.
The sisters, originally from Khartoum, Sudan, were born with craniopagus - an extremely rare condition whereby the tops of their skulls were fused together.
Conjoined twins occur in around one in every 100,000 live births, with only around 3 and 5 per cent involving a fused skull, according to the Independent. Of those, most are stillborn or survive less than 24 hours.
The Sudanese twins, whose parents are both doctors, were flown to the UK by children's charity Facing the World and were admitted to Great Ormond Street Hospital, where the Craniofacial team lead by David Dunaway led the procedure.
The girls were separated in four separate operations. Two operations were carried out in May, with a third in July before the final separation in August.
"Within days the twins were back on the general ward interacting and playing as before," Facing the World said in a statement.
"Their laughter and delight in the world has been an inspiration throughout the months of worry."
It could be months or years before doctors will know if the pair suffered any long-term problems as a result of the operation but the girls' parents revealed their relief at the initial prognosis.
"We are very thankful to be able to look forward to going home with two separate, healthy girls," they told Sky News.
"We are very grateful to all the doctors who volunteered their time and to Facing the World for organising all the logistics and for paying for the surgery.
"We feel very lucky that our girls have been able to have the surgery that they needed, but we also know of other families who are searching for someone to help them."
© Copyright IBTimes 2023. All rights reserved.