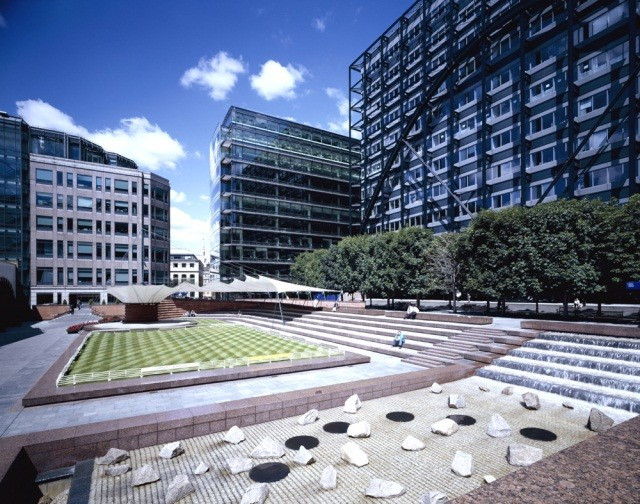 British Land have fallen on the FTSE 100 today after first quarter performance was judged decidedly average by investors.
The company, which owns 50 pct of Broadgate in the City, and large swathes of the West End said that occupancy had increased to 97.8 pct after announcing UBS had signed a re-let of its 4 and 6 Broadgate offices at a cost of £340 million.
Despite this - creating the largest office block in the City of London, British Land's share price fell after more exciting announcements were expected today in its official reporting today.
"We have performed well in what has been an important quarter for British Land. Reaching agreement with UBS to develop and occupy a new 700,000 sq ft building is a major step in our investment programme to ensure Broadgate remains the City's premier office location. In addition, we continued to successfully let recently developed office space with around 800,000 sq ft of prime London office lettings in the last 6months and rental levels significantly higher now than a year ago." said Chief Executive Chris Grigg.
"As suggested at the time of our full year results, valuations have risen more slowly in this quarter, reflecting in part a more uncertain economic outlook. While we remain cautious about the near-term outlook, our prime real estate, underpinned by good tenant credit quality and high occupancy, is expected to perform well and we remain confident about the long-term prospects for the business." he added.
Figures for the 30 March to 30 June were up 3.2 pct quarter-on-quarter whilst NAV - the Net Asset Value per share - a key measure of the group's performance was up at 515 pence per share.
"They've announced the deal ahead of today and there were expectations for more," said analysts for Evolution Securities.
Shares were down 13.2p or 2.81 pct at 456.30 (at 14:59pm GMT +1).