A delegation of British lawmakers to the Iranian resistance has called on the UK government to embrace the coalition in opposition to the Islamic regime in Tehran and allow Maryam Rajavi, the group's leader, to address parliament.
Speaking to a rally of thousands for the People's Mojahideen Organisation of Iran (PMOI) on 9 July, a British delegation of some 20 MPs, lords and other leaders offered their backing to the group, saying the UK had offered "the strongest and oldest" support for the group.
400 parliamentarians from both the House of Commons and the House of Lords have offered their signatures in support of the group which works for the overthrow of theocracy in Iran.
Despite the PMOI's stated intentions of a free and equal Iran, the group is viewed with suspicion by the Foreign Office with its leader Rajavi barred from entering the UK.
The People's Mojahideen was designated a terror group by the UK government in 1997 and removed from the watch list only as recently as 2009. The classification was precipitated principally by links between the PMOI and former Iraqi dictator Saddam Hussein – links the PMOI denies – and accusations of terror attacks against US targets in the 1970s.
The group, which had thousands of paramilitary fighters residing in Iraq at a base known as camp Ashraf until 2009, formally renounced violence in 2001. In 2003 during the US invasion of Iraq it gave up its weapons under a ceasefire agreement.
Labour MP Steve McCabe, who attended the rally in Paris as part of the UK delegation, told IBTimes UK that the PMOI's past was a "convenient fiction" for the Foreign Office which he said had found itself on the wrong side of an argument between Tehran and a liberal opposition in exile.
"If you are going to continually refer to the past, you can't have a present," he said, explaining if the UK government had refused to deal with the ANC in South Africa and Sinn Feinn in Northern Ireland there could never have been an end in to apartheid or a peace process.
"The NCRI is not asking for military support, they're not asking for money from the British government, they are not asking us to participate in a coup or a revolution in Iran. What they are saying is treat us on a fair basis like any other opposition group" McCabe added.
The cross party delegation in Paris also included Conservative MP David Amess, SNP member of parliament Paul Monaghan as well as Lord Tony Clarke and the Bishop of Oxford John Pritchard.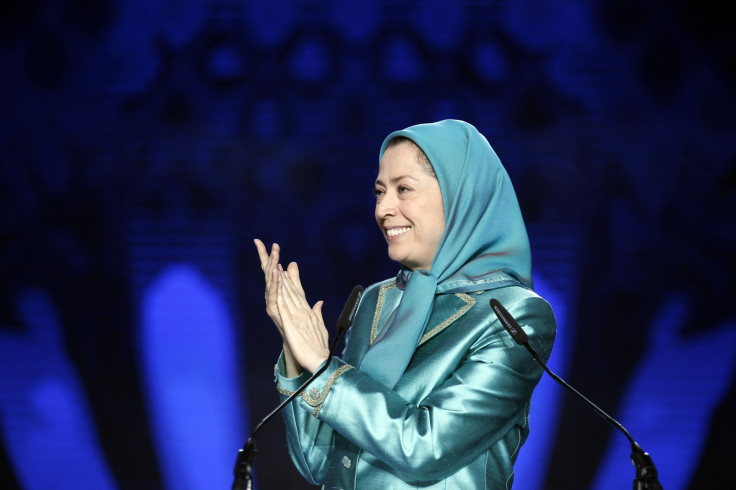 Callum Paton travelled to the National Council of Resistance of Iran rally in Paris courtesy of the People's Mojahedin Organisation of Iran