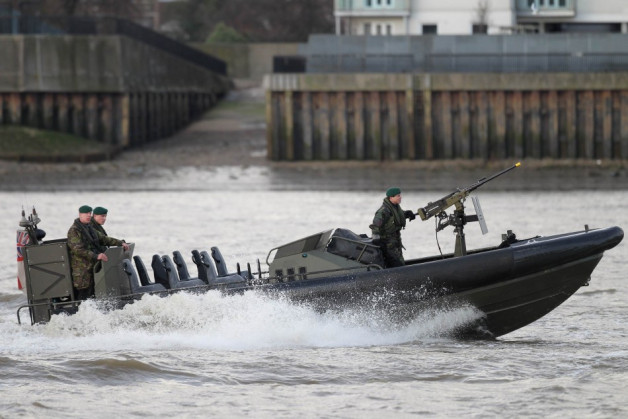 Seven Royal Marines have been arrested over a murder in Afghanistan which is alleged to have taken place a year back in Helmand province.
The murder inquiry began only a few weeks back after one of the marines decided to reveal what happened in Afghanistan, which some say, may have opened a can of worms.
The Ministry of Defence (MoD) said the incident was related to an "engagement with an insurgent". The killing was said to have violated military rules.
This is probably the first time British forces have been detained on such serious charges.
"The investigation will now be taken forward and dealt with by the service justice system. These arrests demonstrate the department and the armed forces' determination to ensure UK personnel act in accordance with their rules of engagement and our standards," said a MoD spokesperson.
The spokesperson refused further comment on the issue as the investigation is on.
The MoD did not elaborate on the specifics of the incident but said it is alleged to have taken place during a confrontation between British forces and insurgents.
The MoD said: "As with any serious incident of this nature, there will be an internal review to identify lessons learned. The nature of that review will reflect the developments in and, in due course, the outcome of the investigation."
The ministry also stressed that the alleged incident involved only an insurgent and not a civilian.
The probe will be undertaken by the special justice system under the MoD, which is specifically designed to deal with offences committed by the UK servicemen abroad.
The allegations, if proved, would taint the impeccable reputation of the Royal Marines. This will also provide an opportunity for Afghan militants to show Nato forces in a bad light.
The rules of engagement of the armed forces are often closely guarded so as to keep them a secret from militants.