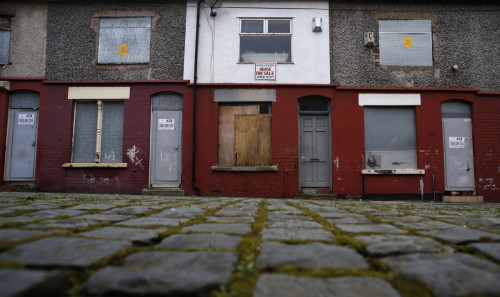 British security firms G4S and Serco have been criticised for placing impoverished asylum seekers in substandard and overcrowded housing, according to a report by the National Audit Office.
The companies "poor performance" in supplying accommodation in the UK was reportedly due to a struggle "to get contracts up and running owing to negotiating difficulties with existing housing suppliers".
Both firms could be liable to pay up to £4m in rebates, as they failed to meet key performance targets in relation to the quality of the properties. The time taken to acquire the properties was also criticised in the NAO report.
Serco, G4S and Clearel were appointed, as part of Home Offfice outsourcing designed to cut £140m over seven years, to find housing for asylum seekers in 2011 to 2012.
Amyas Morse, the head of the NAO, issued a statement saying the firms suffered from a "demanding time" during the shift.
"The transition to the COMPASS contracts happened during a demanding period for the Home Office. However, many of the problems that arose remain and are continuing to affect the performance of G4S, Serco and Clearel," said Morse.
"Until they are resolved, it will be difficult for the Home Office, providers and local authorities to develop the mature relationships needed to achieve the envisaged savings and an effective service."
In the North West, the the North East and the Midlands, as well as Yorkshire and the Humber, the transition to the new contracts took up to three months longer than planned.
According to the NAO, G4S and Serco failed to "establish a robust and reliable supply chain of housing using existing housing providers" and struggled to "source new houses".
The result of this was delays and uncertainty for asylum seekers.
The report also outlined that of 20,000 asylum seekers housed by the Home Office during this transitional period, around 90% were able to stay in their existing accommodation.
Those asked to move "received mixed messages and communications were not routinely translated, risking gaps in understanding among those affected".