Britain's trade gap widened more than expected in the three months to February as cars and heavy machinery exports dropped, especially to non-EU countries, including the US, Russia and China.
According to the Office for National Statistics (ONS), the deficit in trade in goods increased to £8.8 billion in February compared to a revised £7.88bn in January, while economists had estimated a gap of £7.7bn.
The deficit in the trade in goods with non-EU countries increased by £1.3 billion to £5bn compared to the deficit of £3.7bn in January against the estimated gap of £3.85bn for the month.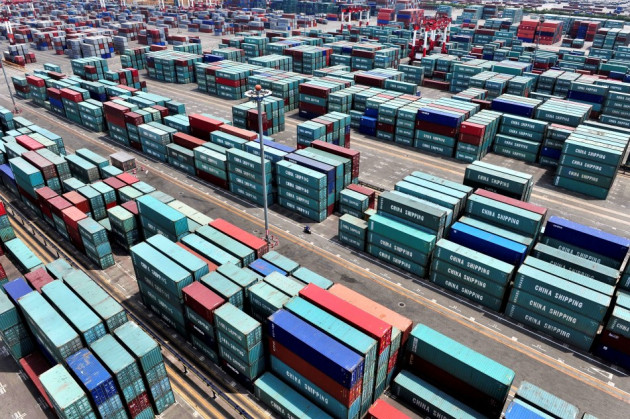 "The numbers are very disappointing. They continue to show trade rebalancing in the UK is a long way off. The volatility has been caused to some extent by a reversal of export growth to non-EU economies but what is particularly concerning - particularly in light of the recent flare of euro area concern - is the continuing deterioration of exports to the euro area, and this will act as a large drag on rebalancing," said David Page, Senior Economist at Lloyds.
The deficit in the trade in goods with EU countries contracted by £0.4bn to £3.8bn in February compared to the deficit of £4.2bn in January.
"The figures show UK trade deficit has widened from the broad range that stood in the last couple of months, and that's a slight disappointment. The improvement that we had had in the last couple of months looks to have fallen away as the global balance has widened out. The big question for us looking forward really is whether the deficits now continue to widen even further.
"Certainly in previous months, the slightly narrowed deficits that we've had seem to be somewhat driven by weak domestic demand. So as the UK economy gains momentum, we may see those widen out somewhat further but it's still early days to say conclusively whether that will happen," said Victoria Cadman Economist at Investec to Reuters.
However, a sharp slowdown in the euro zone, the Britain's main trading partner could still weigh on exports although some business surveys revealed that orders from outside Europe keep flowing in.