The Conservative-Liberal Democrat coalition government has presided over the worst five-year period for living standards since modern records began more than half a century ago, a study by the Trades Union Congress says.
In an analysis based on data from the Office for National Statistics, the umbrella organisation for British unions said 2010-2014 was unique in seeing a drop in real household disposable incomes.
Frances O'Grady, the TUC's general secretary, said: "Living standards have suffered the worst slump in at least half a century, leaving workers paying a heavy price for the government's bad choices over the last five years. Austerity has failed, there's still a major deficit, jobs are less secure and workers' living standards have fallen.
"We need a government that understands how important pay growth and secure jobs are for a strong economy. If workers don't have decent wages in their pockets to spend, businesses will struggle to invest and grow," O'Grady added.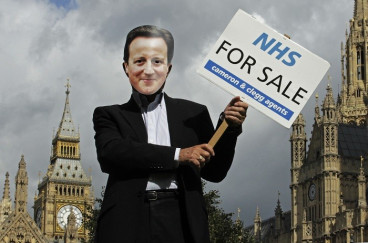 "Conservative plans for extreme austerity after the election risk killing off the recovery again. It would be Groundhog Day for living standards, making families worse off and cutting public services down to a stump."
The TUC said the record for living standards had been even more disappointing over the past five years than it had been during the period from 2008-12, which included the worst recession the UK suffered in the post-war era.
A combination of factors has led to a squeeze on disposable incomes in recent years. Until recently, pay awards have been running behind inflation, tax increases cancelled out tax cuts, and benefits have been reduced.