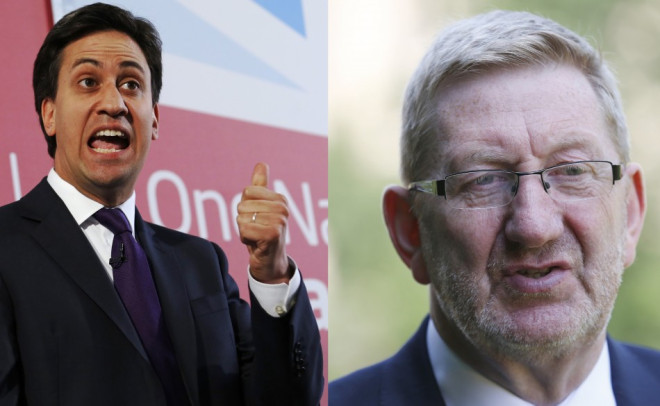 Len McCluskey, leader of the giant Unite trade union, has warned it could sever its links to the Labour party if Ed Miliband loses the next election.
He urged the party to stop focusing its efforts only on "Worcester woman and Mondeo man" – the voter groups identified by Tony Blair as central to New Labour's fortunes – and focus on "Wakefield woman and the bloke on the bus".
And he said offering "pale versions" of the coalition's austerity measures would doom Labour to failure in 2015, at which point there could easily be a debate about severing the union's links with the party.
The union has already cut its funding to the Labour party after Miliband moved to weaken the links between them and McCluskey said he believed the party was "at a crossroads".
"I can envisage a debate taking place if Labour loses the election next May. I fear for the future of the Labour party," he said, recalling an old warning that it did not have a "god given right to exist".
He insisted disaffiliation was "not on our agenda" at the moment and urged Miliband to take positive action to reaffirm the relationship between the party and the unions and speak for ordinary working people to avoid future strains.
Speaking at a lunch with political journalists in Westminster, McCluskey was asked if he could foresee a time when the union finally cut its links with Labour.
"Yes I can do," he said. "The Labour party is at a crossroads. It has to show it is our party, we created it."
If Labour fails in 2015 and did not show it was still the voice of the unions and ordinary working people, there could be a move to disaffiliate on the grounds that: "just bumbling along in the old ways cannot go on any more," he said.
Such a move would be a huge financial loss to Labour as well as a personal defeat for Miliband and would end decades of shared history.
But McCluskey warned the danger lay in Labour failing to come up with radical alternatives to the coalition government.
"If all that is on offer is variations on austerity that will not encourage people to go to the polls," he said.
Ed Miliband should be proud of the link with the unions and demonstrate he is on the side of ordinary people, he said.
And he dismissed the 35% election strategy of focusing on the core voters likely to come out for Labour, as championed by elections co-ordinator Douglas Alexander, saying: "If you do that you will lose."
He accepted there was a genuine danger to Labour from Nigel Farage's party saying: "Ukip is gaining support and Labour has to fill the vacuum. It is because people feel all the political parties are the same... nobody is dealing with their concerns on Europe and immigration.