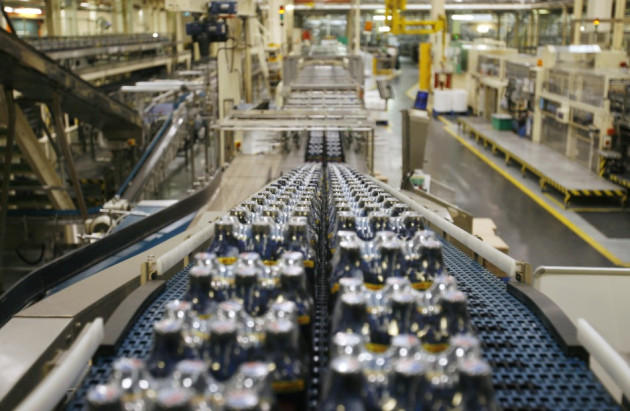 Britvic, one of the three main soft-drinks makers in the UK, introduced a cost savings plan and said it plans to tap the vast Indian market with its Fruit Shoot brand, after reporting a 27.6% growth in profit for the 28 weeks ending 14 April, 2013.
The company posted an EBITA of £53.6m (€62.8m / $81m) for the first-half, with the EBITA margin increasing 180 basis points. The group's revenue rose 0.4% for the 28 weeks ending 14 April, 2013.
Britvic aims to cut £30m in costs annually by 2016. To get there, it proposes to combine its British and Irish operations under a single leadership team, shut down two factories in Britain and a warehouse in Northern Ireland, a Britvic statement said.
The company also said that it has reached an agreement with the Mumbai, India-based Rahul Narang Group to distribute and sell Fruit Shoot, a drink that targets children, in India, mid-2014 onwards.
The Rahul Narang Group already operates joint ventures with Danone, Suntory, and holds distribution rights for brands such as Evian, Lindt and Twinings in India.
"Britvic has delivered strong first-half profit growth, a material improvement in cash flow and a reduction in net debt. This has been achieved by growing our average realised price, a continued focus on cost and the substantial progress we have made in improving the underlying strength of our business," said Chief Executive Simon Litherland.
"Based on our strong interim results and the exciting marketing activity we will be executing in the second half of the year, we are confident that we will deliver full year EBIT towards the upper end of our previously communicated range of £125m - £131m".
In February, Britvic's merger with AG Barr, the maker of orange fizzy drink Irn-Bru, hit a hurdle with the Office of Fair Trading asking Britain's anti-trust watchdog to examine the deal, owing to competition concerns over certain brands. The merger would reduce the number of key players in the UK market, from three to two. The other big player being Coca Cola.
Britvic proposes to dole out an interim dividend of 5.4p per share, a 1.9% increase over a year ago.