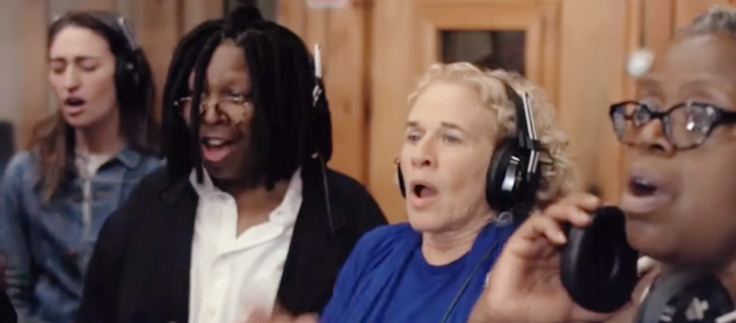 Members of the Broadway community were quick to offer their support and talent to help victims of the Orlando terror attack that took place on 12 June, with the formation of Broadway For Orlando.
The initiative involved 60 of some of the biggest names in American theatre and Hollywood coming together to record a rendition of Burt Bacharach and Hal David's 1965 hit What The World Needs Now, on 15 June, just three days after the shooting.
The single went on sale online on 20 June and is available for purchase on the Broadway Records website and iTunes for $1.99. All the proceeds will go towards The Center, an Orlando gay and lesbian advocacy organisation and gathering spot that is offering financial aid to the victims and the families of those killed in the attack.
The guest performers included a number of big names from the industry, including Sara Bareilles, Billy Porter, Sarah Jessica Parker, Whoopi Goldberg, Gloria Estefan, Carole King, Bernadette Peters and Lin-Manuel Miranda.
"All of us in the Broadway community are deeply saddened by the senseless tragedy that occurred in Orlando in the early morning hours of June 12," the Broadway stars say in the music video. "We send our love and support, and thoughts and prayers, to everyone impacted by this act of violence and hate. This terrible cycle of violence and intolerance must end. We want to put out as much love into the world as we can because only love can conquer hate. Love must prevail."
The actors and singers will also perform the song live on 21 June on Maya Rudolph and Martin Short's comedy show Maya & Marty, which will air at 10/9c on NBC.