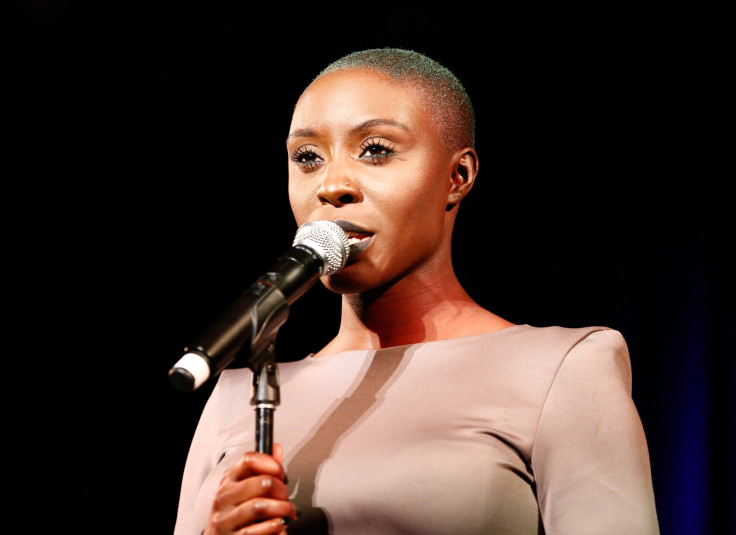 Laura Mvula is one of the finest soul singers the UK has to offer. The Green Garden singer rose to prominence in 2013 and has been a fixture on the music scene ever since, with critics and fans entranced by her ethereal sounds and wide-ranging vocals. Simply put, Mvula's image as an artist relies solely on her vocal talents as opposed to her physical image. The same can not be said for many other female pop stars and it is an issue that makes the songstress "deeply sad".
Three years after her critically-acclaimed debut album Sing To The Moon, Mvula, 30, is back with her second studio album The Dreaming Room, which offers a bolder and evolved version of the soul star's sound. It is an album full of heart, passion and experience and undeniably stands out sonically on the often sexualised pop chart. Speaking to IBTimes UK about other singers whose approach to feminism is by embracing their barely-clothed bodies, Mvula said: "It makes me very deeply sad that this is such a widely-accepted image of a woman.
"It's so confusing. I try to think of what it is like for a young girl growing up today with all the images that are thrust at that child. It must be very difficult to make sense of your femininity through the eyes of the media. To be accepted as a beautiful woman could now be about the shape of your breasts, ass or waist and tone of skin. What makes it hard for me to imagine is that I grew up with my own insecurities but that was at a different time when we didn't have Facebook, Twitter and Instagram."
Beyonce, 34, sparked a heated debate earlier in 2016 with her empowering single Formation, which urges women to celebrate their bodies, heritage and other females. Praising the pop star, while also noting a contradiction, Mvula continued: "We didn't have Beyonce or Rihanna. Take the Beyonce phenomenon – here is an incredibly unparalleled artist, singer, entertainer who is amazing in how she conveys so many really important things.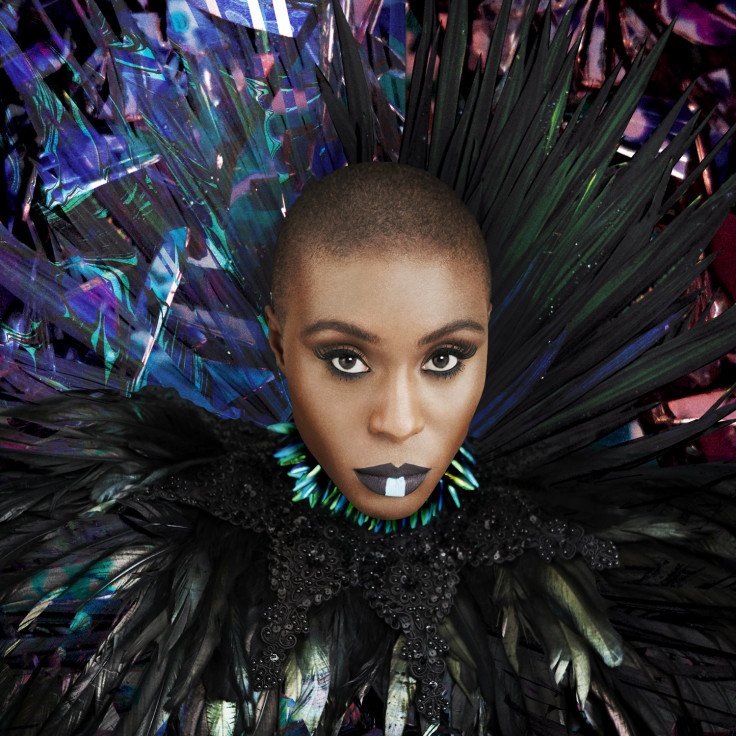 "I can get on-board with those things being celebrated i.e. the power of a woman and being strong in mind and spirit. Embracing her inner beauty however you look. I guess it gets confusing when you're in hot pants and a blonde weave. We're in some weird times. I have five women in my band and we have these discussions on the tour bus a lot as there's an insane amount of pressure. It's interesting that there is so much power in the image. I've been thinking about it a lot these days."
The Dreaming Room is a somewhat eclectic body of work that features tributes to strong women, most notably Mvula's grandmother and powerful females on the track Phenomenal Woman, inspired by Maya Angelou's classic poem. Sharing her thoughts on the record, Mvula admitted: "I think this is the most anticipated thing that I've worked on. With Sing To The Moon, nobody knew anything about me, so I took my time and when it arrived, it was something new for people to pay attention to, whereas now lots of people have known for a long time that it's coming so everyone's waiting."
Watch Laura Mvula's Overcome music video featuring Nile Rodgers:
Even with more than three years experience as a mainstream artist, Mvula admits the pressure sometimes weighs down her thoughts, adding: "Some days I wake up and don't feel pressure at all. Other days I'll feel overly excited and proud and then the other I remember that when we put out music these days it gets judged."
Whereas Sing To The Moon was more of a gentle introduction to Laura Mvula, The Dreaming Room makes quite a statement. Explaining her experimental sound, Mvula said: "I wanted it to be louder, I wanted to make more noise. I wanted to sing differently – with more power. It was a dream to use my voice differently, I didn't know I could do that.
"If it sounds experimental at all, it's because I had to take my time to figure out what it could be. Using synthesisers can work in all kinds of ways. It's definitely a progressive album, which is what you hope for when you do something different. It takes a couple of years [so] you hope that it's better."
Laura Mvula's new album The Dreaming Room is available to buy now.
Watch Laura Mvula's Phenomenal Woman music video: