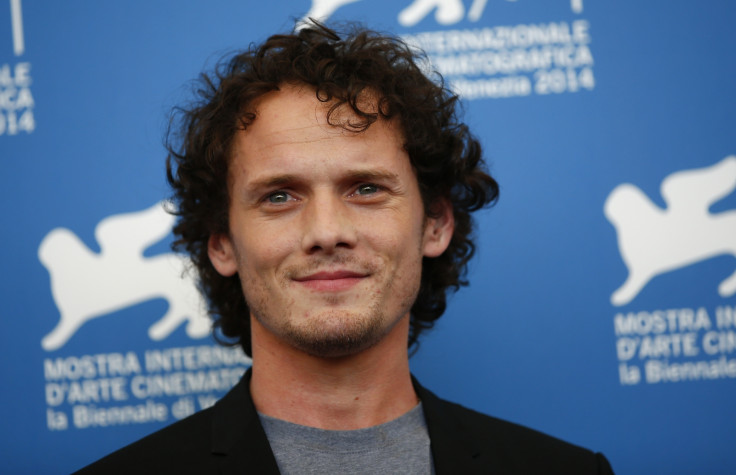 The type of vehicle which reportedly caused the death of Star Trek actor Anton Yelchin had previously been recalled over a malfunction risk. The 27-year-old was killed on 19 June after his Jeep Grand Cherokee rolled and pinned him to a mailbox. It has now emerged that thousands of the vehicles were voluntarily recalled in April.
A friend of Yelchin's reportedly found the actor's body outside his Studio City, California home at around 1am, trapped against the gate between the 2.5 ton Jeep and a brick mailbox. Authorities say the car was in neutral and the engine was still running when Yelchin was discovered. The actor was due to meet friends for a rehearsal at 11pm on 18 June and they grew suspicious when he did not turn up.
As questions arise as to how the accident occurred, the Mail Online reveal that Fiat Chrysler ran a voluntarily recall on Jeep Grand Cherokees that were manufactured between 16 July 2012 and 22 December 2015. Other vehicles recalled in April 2016 include the Dodge Charger and Chrysler 300. The issue centered on the gear stick which caused confusion for drivers as it was not clear when they had successfully put the car into park.
A report on the defect published by the National Highway Traffic Safety Administration states: "FCA US has determined that the existing strategies built into these vehicles to deter drivers from exiting the vehicle after failing to put the transmission into 'PARK' have not stopped some from doing so."
Echoing the circumstances surrounding Yelchin's accident, the NHTSA report continues: "Drivers erroneously concluding that their vehicle's transmission is in the PARK position may be struck by the vehicle and injured if they attempt to get out of the vehicle while the engine is running and the parking brake is not engaged. FCA US has therefore determined that the absence of an additional mechanism to mitigate the effects of driver error in failing to shift the monostable gear selector into PARK prior."
As of 12 April, the defect is said to have caused 212 crashes, 308 incidents of damage to property and 41 injuries. Yelchin's death is still being investigated but LAPD spokeswoman Jenny Houser told The Hollywood Reporter: "It appears he momentarily exited his car and it rolled backward, causing trauma that led to his death."
Many of Yelchin's Hollywood peers have expressed their condolences, including Star Trek director J.J. Abrams who tweeted: "You were brilliant. You were kind. You were funny as hell . And you weren't here nearly long enough. Missing you, JJ."
Zachary Quinto also paid tribute on Instagram writing: "Our dear friend. our comrade. our anton. one of the most open and intellectually curious people i have ever had the pleasure to know. so enormously talented and generous of heart. wise beyond his years. and gone before his time. all love and strength to his family at this impossible time of grief."