Legendary WWE commentator and former talent relations executive Jim Ross believes the main reason why UFC fans are clamouring for a Brock Lesnar return is a lack of big names in MMA.
Lesnar left the WWE in 2004 and would venture into MMA a few years later, making his highly-anticipated UFC debut in February 2008.
With his WWE popularity, Lesnar quickly became a draw for the promotion as he won the heavyweight title from Randy Couture in just his third UFC fight.
"The Beast" would, however, retire in 2011 due to his problems with diverticulitis and return to the WWE a year later.
His itch to compete in MMA would still remain as Lesnar returned to the octagon in the summer of 2016 for a one-off fight, defeating Mark Hunt via unanimous decision.
However, the win was overturned after he tested positive twice for a banned substance called clomiphene. He was subsequently given a one-year suspension by the United States Anti-Doping Agency (USADA) before he reportedly retired from the UFC once again.
Ross does not expect the Minnesota native to ever return to MMA and predicts he will follow the footsteps of other WWE stars by going into Hollywood to act, should he leave sports entertainment.
"I don't see him getting back into MMA," Ross told Submission Radio. "Now, I might be wrong on that one, but I don't see that being a fit for him going forward.
"But I can certainly see him in Hollywood, I can certainly see him doing other things like that, but that's not really his style either.
"He likes to be home or working at the wrestling, so I don't know why he would want to leave, other than the obvious with scheduling and so forth, my boys are getting older. But he's got a great gig, man, and I think he really embraces it and appreciates it."
Despite a second retirement, rumours of another return to the octagon emerged earlier this summer when former light heavyweight champion Jon Jones called him out for a super fight.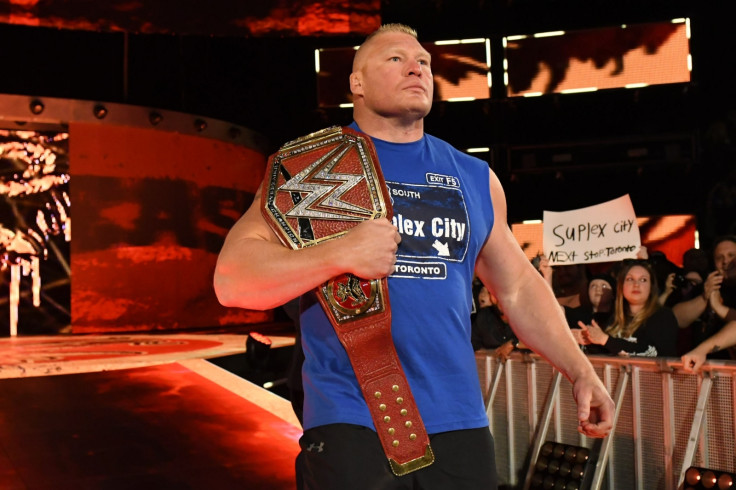 The latest MMA news surrounding Lesnar is number one heavyweight contender Francis Ngannou recently claiming the 40-year-old was a dream opponent for him. Ross adds that the lack of mainstream stars in the UFC is why fans are still hoping for the WWE Universal champion to return.
"MMA fans jones about Lesnar being gone because the MMA, in general, is lacking superstars, they're lacking box office attractions," Ross explained. "They're no different than any pro wrestling promotion in the world, their job is to create superstars that people demand to see more of.
"And right now, of course with the fighting as it is, you're lucky to have three fights a year if you stay healthy, and there are no major stars that are early 20's, young guys who are like the next big thing."
"Everybody's got an opinion, but the MMA world in general, the reason people are jonesing for Lesnar is because they've got nobody better to cheer for right now.
"That's why they wanted Georges St-Pierre back, that's why they want Cain Velasquez back in the ring, they want Conor McGregor to fight again. We're not missing any new names here. I'm mentioning all these dudes that have got some mileage and track records."