Brock Lesnar is gearing up to make his return to the WWE network as the company has booked the Beast Incarnate for four dates.
According to reports, the current Universal champion will be making his first appearance on 12 June in Lafayette, Louisiana, which he will follow with three more appearances on 26 June in Los Angeles, California, 3 July in Phoenix, Arizona and 10 July in Houston, Texas.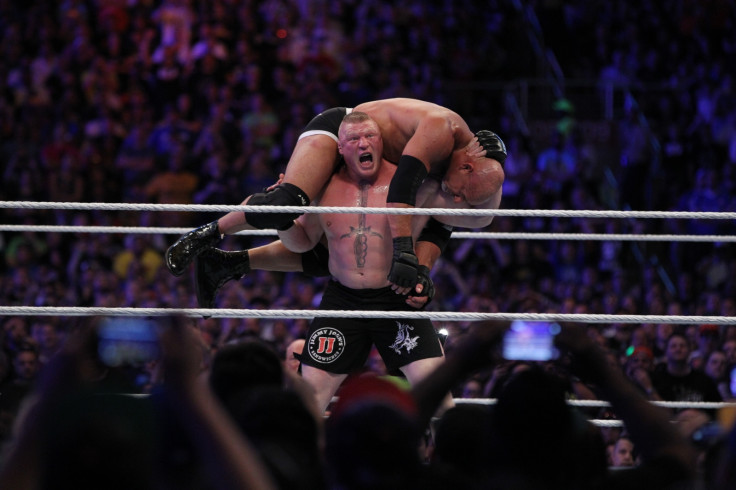 Braun Strowman was expected to fight Lesnar for the Universal Championship at the Great Balls Of Fire pay-per-view (PPV) on 9 July. However, as The Monster Among Men has suffered an elbow injury and can't compete for at least six months, WWE Raw general manager Kurt Angle on the latest episode of the show confirmed a five-way match for the number one contender to the Universal Championship between Seth Rollins, Samoa Joe, Finn Balor, Bray Wyatt and Roman Reigns at Extreme Rules 2017.
Here's a look at Lesnar's potential opponents.
Seth Rollins
A fight between The Architect and Lesnar will be an interesting one as the two wrestlers have faced each other in a one-one match at 2015 Battleground. Rollins was tossed around like a rag doll throughout the fight until The Undertaker appeared and thrashed the daylights out of Lesnar. If Rollins becomes the #1 contender to the Universal Championship then he could get closure on a fight that still might be giving him nightmares.
Finn Balor
The Demon King, the first-ever Universal champion, has been looking for a chance to regain his title that he had to vacate due to an injury in 2016. But Balor's chances against Lesnar are very slim and it has got to do with the size difference between the two wrestlers.
Bray Wyatt
A fight with Eater of Worlds could be booked just to make Lesnar come out as an even bigger beast and a convincing champion.
Roman Reigns
Before this fight is booked, a good storyline is a must and not to mention the hype to make the fight a big event in itself.
Samoa Joe
The Destroyer, who recently made his main roster debut, has said that he would love to fight Lesnar. If the fight does happen, Lesnar will probably win with Joe having something to talk about from his growing list of achievements.