'Broken' Matt Lauer is 'ashamed' of sexual abuse allegations against him
Lauer was fired by NBC after one of his female colleagues accused him of sexual misconduct.
Matt Lauer was fired by NBC on 29 November after one of his female colleagues accused him of sexual misconduct. After a massive backlash on social media, the Today show host also issued a public statement apologising for his "words and actions" that caused pain to certain people.
And now a week after the incident, the ousted anchor is still reeling, according to People magazine. One of Lauer's friends has told the publication that the former Today host is "ashamed" of the allegations against him. "He is weak and broken and ashamed by his own admission," Lauer's friend and former colleague told the website.
The alleged friend, however, refused to believe in the allegations against Lauer until there are proven.
"He is my friend. He is human, and he is flawed. But is he going to use his power to be a predator on women? Until I see solid evidence of that, I just can't believe it. We don't know the details."
Lauer, who was reportedly earning a whopping $25m (£18.56m) in annual salary at NBC, was accused of sexual abuse by multiple women working under him on the popular talk show.
In its report, Variety claimed that work and sex were intertwined for the popular host. "There were a lot of consensual relationships, but that's still a problem because of the power he held," a former producer told the website, which broke the story.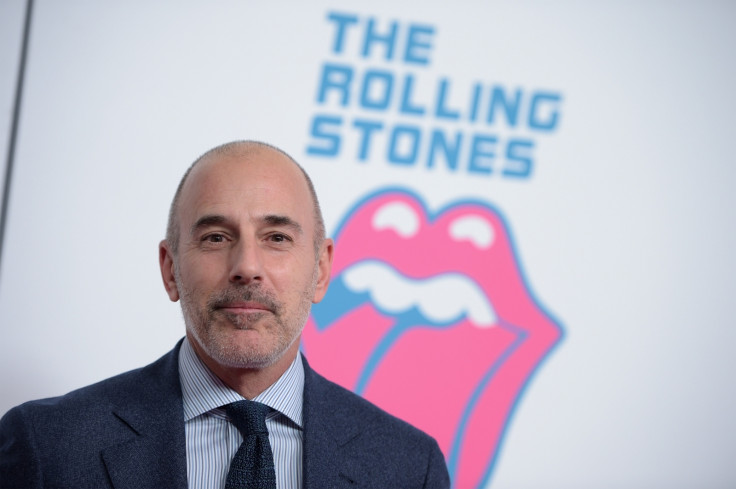 This prompted NBC to fire their most popular man and issues a statement saying though they have received the first complaint "about his behaviour in the over 20 years he's been at NBC News," this may "may not have been an isolated incident," and it is their "highest priority is to create a workplace environment where everyone feels safe and protected."
The female colleague, however, claims that she never felt intimidated by Lauer's behaviour. "All of us are career women, and not one of us would have put up with an environment that's as distasteful as has been described. There was never anything I was offended by on any level. I wouldn't have put up with it. Neither would any of us."