Russell Brand has urged media outlets to stop "bullying" Bruce Jenner over his changing appearance, claiming that transphobia is the new homophobia.
The 39-year-old British comedian slammed widespread reports that Kim Kardashian's stepfather is transitioning into a woman as "cruel" and "judgmental", during an episode of his YouTube show Trews - which stands for True News.
"This is bullying. Stop. Stop. Bruce Jenner is a human being," Brand said. 'If you want to learn more about transgender issues, look at GLAAD.org."
Jenner has been the focus of sex-change speculation after he reportedly had his Adam's apple surgically reduced, a common procedure often undertaken by men seeking gender reassignment. The 65-year-old reality star also allegedly started taking oestrogen and asked to be referred to as "Brigitte".
According to Brand, people feel its OK to be judgmental because criticising transgender people has become the new trend.
"Transphobia seems to be the most recent and encouraged form of prejudice, now that racism and homophobia are not tolerated," Kate Perry's ex-husband continued.
"It's such a celebration of the worst aspects of human values. What this does is it sanctions people being judgmental and cruel toward transgender folks."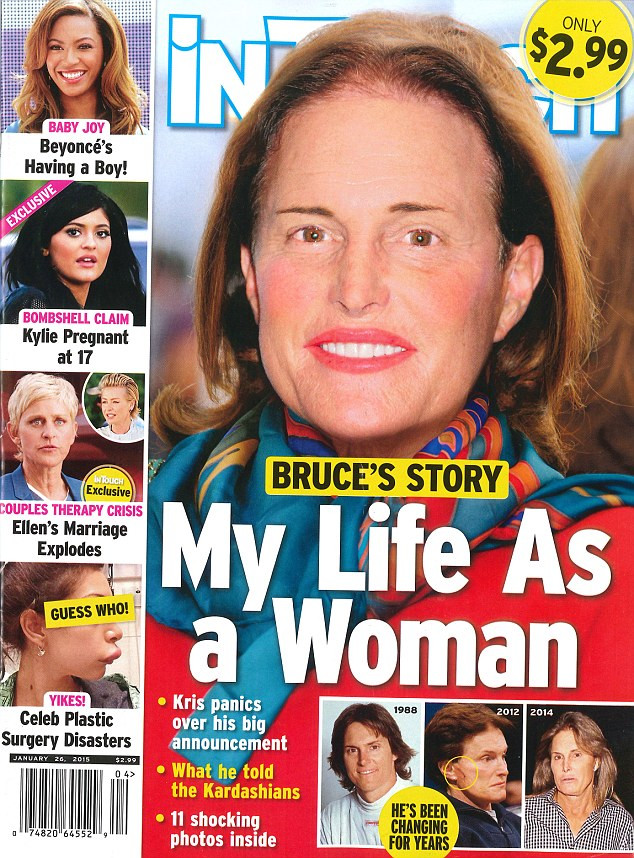 Making reference to TMZ's recent quiz where readers were asked to comment on whether Bruce wants to be a woman or not, the Forgetting Sarah Marshall star sarcastically added: "Do you think people should be judged until they're driven into a hole, perhaps even suicide? Let us know!"
Brand's online rant comes days after InTouch magazine featured a doctored photo of the former athlete wearing lipstick, curled hair and a woman's green silk scarf on the cover, with the headline "My Life As A Woman".
Although the reality star has not commented on the sex change speculation, Brand isn't the only one fighting his corner. Jenner's ex-wife Kris insisted that reports that he was seeking gender reassignment and assuming a new persona known as "Brigitte" were completely false and unfounded.
"Ninety-nine percent of the stuff in the tabloids is made up," she previously told Entertainment Tonight.