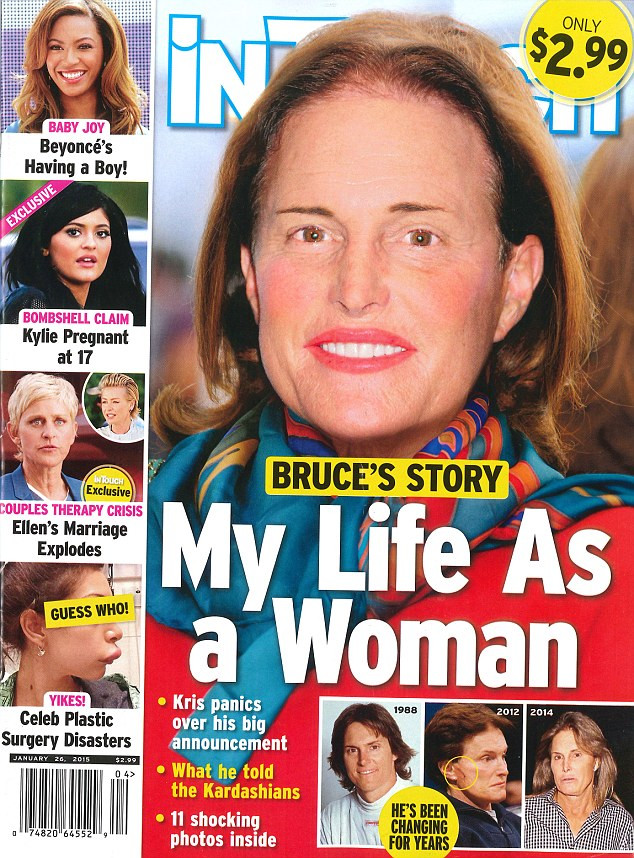 Kris Jenner is reportedly outraged by InTouch magazine's new cover, which features her ex-husband wearing lipstick.
It has been widely speculated that Bruce Jenner is undergoing gender reassignment and is slowly transitioning into a woman. And while he has been spotted wearing hot pink nails, suspiciously smooth legs and a longer hairstyle, the magazine seemed to go a step too far, featuring a doctored photo of the 65-year-old reality TV star wearing lipstick, curled hair and a woman's green silk scarf on the cover, with the headline 'My Life As A Woman.'
The bullet points on the cover also make dramatic claims about the story, stating: "Kris panics over his big announcement" and "What he told the Kardashians."
InTouch reports that a source close to the former Olympian believes he will reinvent himself as a woman this year. "He will come clean in 2015 about transitioning. This is his year of coming out."
"When Bruce goes public, he wants to go big and come out as a transwoman on the cover of The Advocate, the ultimate LGBT magazine," added the source.
"He wants to look as glamorous as possible - full makeup with a bold wardrobe."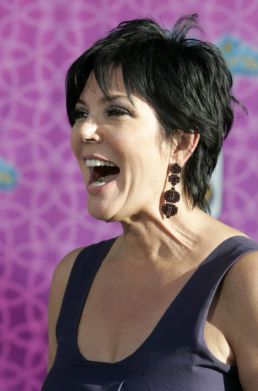 According to the Daily Mail, a source close to the 59-year-old Kardashian matriarch revealed Kris is appalled by the cover. "She has contempt for the magazine jumping to conclusions and then altering the image to fit its story. It's just mean to do whether or not it's true."
A source told TMZ that the article is mere conjecture and while Kris is up in arms, Bruce "doesn't even pay attention to this stuff."
The 65-year-old has to date, declined to comment on the speculation regarding his sexual identity, but appears to have undergone a series of procedures to dramatically alter his appearance. In February, the former Olympic star checked into Beverly Hills Surgical Center for a 'laryngeal shave,' a surgery to reduce the appearance of the Adam's apple. He was photographed leaving the office with bandages around his neck.
According to InTouch, the 65-year-old has "been taking hormones and will get his boobs done."
"He's tired of living a lie and wants to finally be himself. [He's] considering a show about life after Kris where he can document the truth about his changing appearance," a source told the magazine.
Bruce and Kris, who have two children together, were separated for over a year before finalising their divorce in December, claiming they were better as friends.
Kris, spent the New Year holiday in Aspen, with boyfriend Corey Gamble, while Bruce was rumoured to be dating his ex-wife's best friend.