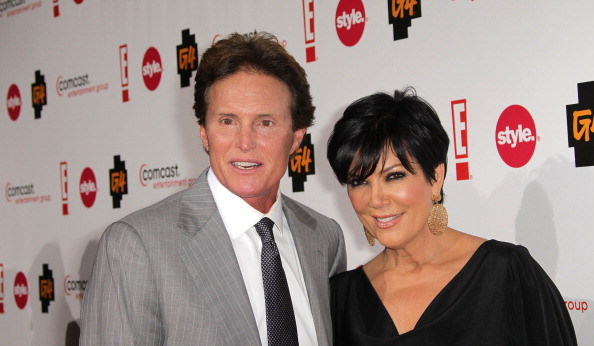 Kris and Bruce Jenner's divorce has been finalised.
According to TMZ, a Los Angeles judge has signed documents in the case making both parties officially single.
Kris, 59, and Bruce, 65, announced their separation on October 8, 2013. The 'momager' filed for divorce almost a year later, on September 22 citing 'irreconcilable differences'.
The couple, who were both previously married, split amicably after 22 years of marriage.
They are said to have divided up their assets with the Kardashian matriarch keeping the family home. Neither will receive spousal support and since their two children together are adults, they will not need to enter into a custody agreement.
The couple's eldest daughter Kendall is 19 and their youngest Kylie will be 18 in August. The former couple have agreed to share financial responsibility for Kylie. Kris and Bruce did not sign a prenuptial agreement before tying the knot on April 21, 1991 after five months together.
They were both spotted stepping out separately on Wednesday, (17 December) the day before the news of their divorce broke.
The pair's relationship has been the subject of scrutiny on their reality TV show Keeping Up with the Kardashians, with the former Olympian often described as being hen-pecked. After their separatin Kris revealed she had been missing sex while she was still married to Bruce.
Bruce has also been at the centre of growing speculation following reports that he is slowly transitioning into a woman.
The former athlete has been spotted wearing hot pink nail varnish, and reportedly had his Adam's apple surgically reduced, a common procedure often undertaken by men seeking gender reassignment. He also allegedly started taking oestrogen and asked to be referred to as 'Brigitte'
Meanwhile, the former celebrity couple are already moving on, with Kris dating 33-year-old Corey Gamble and Bruce romantically linked to his ex-wife's friend, Ronda Kamihira, 51.