Bruce Springsteen still has pulling power as the legendary singer has scored the highest-grossing tour of 2016 so far. The Born In The USA hitmaker and his E Street Band collective have raked in $135m at the box office on The River Tour 2016, which spans 75 dates in North America and Europe.
According to data compiled by Billboard from 10 November 2015 to 6 June 2016, Springsteen has earned $135,355,391 from 45 concerts performing to 1,103,536 fans. Following the iconic singer in second place is queen of pop Madonna, who is said to have grossed $123,904,358 at the ticket office on her Rebel Heart tour, which performed 82 shows and wrapped up in March.
Formation singer Beyonce sits in third place with a staggering $96,938,247 from just 18 shows, although, it should be noted that the singer is playing stadiums which hold a much larger capacity compared to arena tours.
The unstoppable force that are The Rolling Stones have the fourth highest-grossing tour so far after taking in $83,894,323 in just 13 performances. Rounding off the top five are British rockers Coldplay who have grossed $68,161,458 on their A Head Full Of Dreams tour after playing to 876,035 fans in 17 shows.
Taking the top place as the leading tour promoter are Live Nation, who have amassed $855,796,458 over 1,626 shows. Bob Roux, co-president of North American concerts for Live Nation, said of the company's financial success "This is shaping up to be another record summer for live music for us. Our amphitheater business is also going strong, with attendance and show count both well up year-over-year."
Praising Justin Bieber's popular Purpose World Tour, Jay Marciano, CEO of AEG Live, said: "We had a long-term deal with [Bieber] and, as with anything in pop music, you just don't know. But Justin put out a great record [Purpose], and his appeal to the male demographic grew dramatically with this album."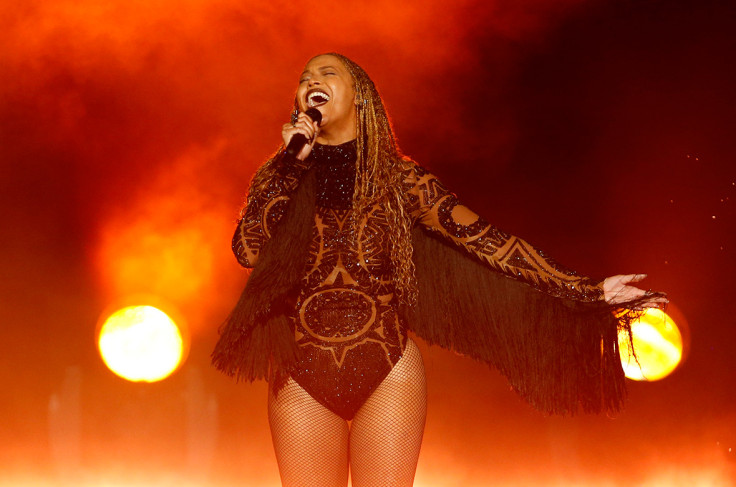 The top-grossing tours of 2016 so far
1. Bruce Springsteen – $135,355,391
2. Madonna – $123,904,358
3. Beyonce – $96,938,247
4. The Rolling Stones – $83,894,323
5. Coldplay – $68,161,458
6. Justin Bieber – $56,636,950
7. David Gilmour – $42,329,992
8. Iron Maiden – $35,055,268
9. Taylor Swift – $33,295,123
10. Carrie Underwood – $29,993,822