Two Belgian nationals, the brothers Khalid and Brahim el-Bakraoui, have been identified by Belgian police as the two suicide bombers who killed 11 at Zaventem airport in attacks claimed by Islamic State.
The Belgian broadcaster RTBF reported that the pair were known to Belgian police for criminal activities but were not suspected on the grounds of terrorism.
One of the two, Khalid, was operating under a false identity, which linked him to an address at 60 Dries Street in the Brussels district of the Forest.
The address is the same location where Belgian police were involved in a shoot-out while attempting to capture Salah Abdeslam, the last Paris attacker to have evaded authorities prior to his arrest on 19 March.
Further tying the attacks of 22 March in Brussels to the November 13 attacks in France, which killed 130, it has also emerged that Khalid el-Bakraoui rented the Charleroi hideaway from which the Paris attacks were planned.
Belgian police have also released images of a third suspect in the airport bombing, identified as Najim Laachraoui. The 25-year-old was already being sought in connection with the Paris attacks and an international manhunt is now underway to locate him.
Combined with the timing of the attacks, just days after Abdeslam's arrest, the information would appear to indicate that the Paris attackers and the Belgian bombers were involved in the same or linked terror cells.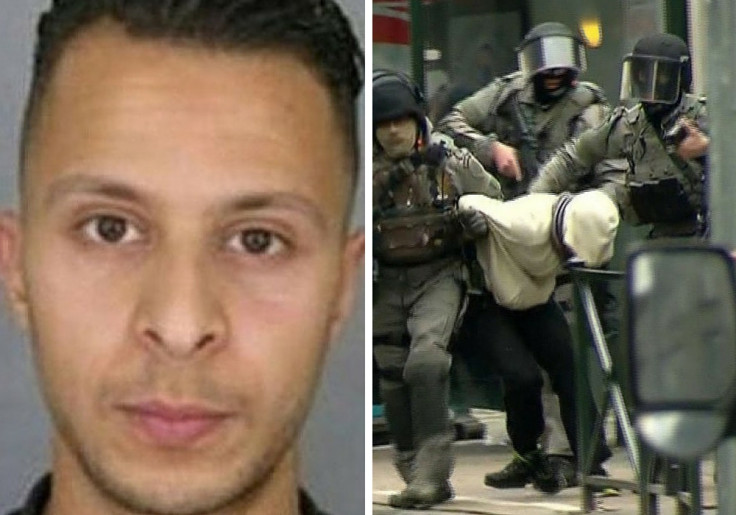 Authorities had warned that Abdeslam had been planning further terror attacks in Europe after he was arrested following a police raid Rue de Quatre Vents in Molenbeek.
Speaking in the Belgian capital on 19 March, Foreign Minister Didier Reynders warned that Abdeslam was planning further assaults. "He was ready to restart something from Brussels, and it's maybe the reality," Reynders said. "We found a lot of weapons, heavy weapons in the first investigations, and we have seen a new network of people around him in Brussels."
Brussels was rocked by multiple explosions that ripped through its international airport and a metro station. At least 34 people were killed and dozens have been left injured in the incident. Responsibility for the attacks was claimed by the Islamic State.