Brussels terror attack first victim identified as Peruvian Adelma Marina Tapia Ruiz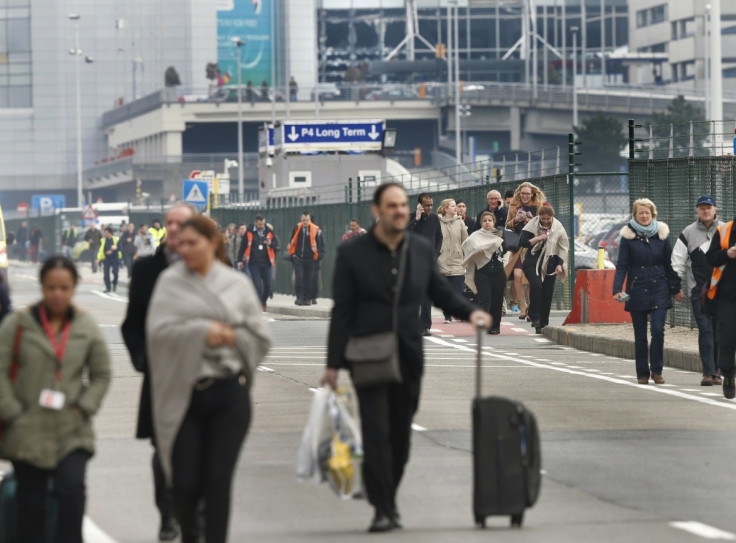 Authorities have named the first victim of the Brussels terror attack, which targeted the Zaventem airport and Maelbeek metro train station on 22 March The deceased victim has been identified as Peruvian national Adelma Marina Tapia Ruiz, 37.
According to the AFP news agency, she had been living in the Belgian capital for the past several years. "They took away everything she wanted to do with her life," said the victim's brother, Fernando Tapia. In a Facebook post, he wrote: "It's very complicated to describe this pain that we're feeling at home, but as an older brother I know that I have to do it. But even more incomprehensible is not being able to be close to her. And this tragedy today touched the doors of my family this morning in the Brussels airport when my sister Adelma Tapia died in the terrorist attack and was not able to survive this jihadist attack that we'll never understand."
Peruvian foreign ministry officials have confirmed Tapia Ruiz's identity. One of her twin four-year-old daughters is also believed to have been injured in the attack.
The twin attacks, claimed by the Islamic State (Isis), have killed 34 people and injured dozens of others. People from several nations were victims of the bombing. Two blasts went off at the airport while a third bomb did not explode. Another explosion rocked the Maelbeek station within minutes of the first blast.
Belgian authorities have launched a manhunt for the suspect while going "door-to-door in various places across the country," said the country's federal prosecutor, Frédéric Van Leeuw.
It is "too early to establish a link with the Paris attacks", he added. At least three assailants are thought to have coordinated the bombing. Two of them are likely to have killed themselves in the suicide-style explosion.
© Copyright IBTimes 2023. All rights reserved.