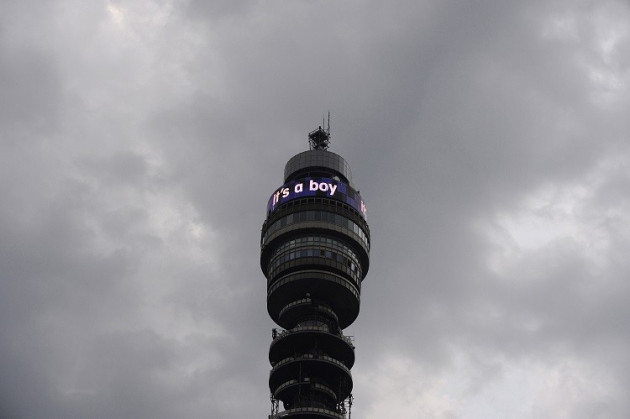 If you are a rich émigré new to the UK and wonder how you can make your influence felt on Britain's cultural life then invest your fortune in football.
Some of Britain's wealthiest businessmen have owned football clubs or associated themselves heavily with the beautiful game.
In the 1980s, Czechoslovakia-born publishing tycoon and Daily Mirror owner Robert Maxwell was involved in football ventures while Harrods bigwig Mohamed al-Fayed bought Fulham FC in the 1990s.
Another great foreign mogul, Rupert Murdoch, has successfully tied Sky TV to the Premier League.
In the 2000s, Russian billionaire Roman Abramovich added his own imprint to the sport with his purchase of Chelsea.
Together, all of these investors helped shape the modern game as we know it.
Now the battle over who takes the spoils from the UK's favourite sport has escalated again - but this time from a different source.
The revelation that British Telecom agreed to pay nearly £900m ($1.4bn, €1bn) to show Europe's top soccer tournament for three years from 2015 stunned analysts and football lovers.
It defeated its two major rivals, BSkyB and ITV, to win exclusive broadcast rights for the tournaments in just one round of bidding.
BT may also compete with BSkyB for a larger slice of broadcasting rights for Premier League games in the next few years.
What is clear is that this was the most important development in British football and sports broadcasting since the Premier League was established 21 years ago.
Giving sport back to fans

When the deal was announced, Gavin Patterson, BT chief executive, did everything he could to highlight the significance of the bid in a press release from the company.
"I am thrilled that BT Sport will be the only place where fans can enjoy all the live action from the Uefa Champions League and Uefa Europa League," he said.
"BT Sport has got off to a strong start with customers enjoying what we have to offer. We have attracted millions of customers by giving sport back to the fans, and we can assure people who want to catch all the action, that European football will be far more accessible and affordable with BT."
When the company was contacted by IBTimes UK about the significance of the deal for BT Sports's relationship with Sky Sports, its stance was far more neutral.
"We're not looking to go head to head with Sky as we think there is ample room for both companies to thrive," said a spokesman.
"Markets need competition in order to be healthy and we are sure that customers appreciate the energy we have brought to this market.
"BT has shaken up the market by making live premiership football free with BT Broadband and we will make European football far more accessible and affordable as well. Our aim is to ensure the days of sky-high prices come to an end."
Sky's View
Sky has played down these developments.
A spokesperson for Sky said: "We bid with a clear view of what the rights are worth to us. It seems BT chose to pay far in excess of our valuation.
"There are many ways in which we can invest in our service for customers. We take a disciplined approach and there is always a level at which we will choose to focus on something else. If we thought it was worth more, we'd have paid more."
Yet Sky's last quarterly result figures suggested it might be able to weather the storm with 800,000 new paid-for subscription products that represented growth up 50% year on year.
There was also a record growth in Sky and and HD boxes up 642,000 to 3.4m.
Experts are unsure about the how the relationship between Sky Sports and BT Sport will develop and what impact it will have on the broadcast market.
Guy Peddy, division director of European Telecommunications Research at financial firm Macquarie Securities Group, told IBTimes UK that he believed that sports coverage in the UK was still a "two-horse race".
"The key things is that BT has secured firstly midweek content and secondly sought-after content. BSkyB no longer has this midweek content and its stranglehold on high valuable pay TV has been eroded again."
In the longer-term Peddy said that more of a shift from Sky to BT would be determined by how well each company viewed its achievements over the next 12-18 months.
A key event would be how both corporations behave before and during the next bidding round for English Premier League rights for the 2016-17 season.
"For BT it will be how successful they are in driving their super high-speed broadband project and for Sky, how successful have they been in increasing their sales of more than one product to the same customer. That reduces that customer's propensity to leave you," said Peddy.
Claudio Aspesi, a senior research analyst at financial firm Sanford C Bernstein believed that the initial impact on Sky Sports of BT's winning bid to broadcast the Champions League would be limited.
"The more likely behaviour in the near term for core football fans will be to want to add BT Sports to the mix of channels they have rather than switch off Sky Sports," he said. "The near-term impact will probably be limited.
"Over time, there are two questions that arise, however. The first is that investors will be faced with the question whether there is more bad news to come and whether this is just a prelude to more aggressive behaviour by BT when trying to secure Premier League rights at the next auction.
"The second concern is whether Sky will have the opportunity to raise prices as much on Sky Sports in the years to come in light of the fact that football fans will have to make some changes in order to also access BT Sports.
"It is early days for BT Sports. BT has expanded the reach of sports. In that sense it is positive for the total viewership."
According to Aspesi, Sky has an advantage as a business in sports coverage over BT because it is the incumbent and was first sports broadcaster in the UK to revolutionise the business.
"What BT has is scale. In this business it matters," added Aspesi.
For Aspesi, only time will tell which company will come out on top and win the war for profits.
"Does BT intend to mount an overall major challenge to Sky Sports? That is the unresolved question underlying investor uncertainty today," he said.