BT demos 5.6 Tbps breakthrough fibre network that would let you download 200 HD films in one second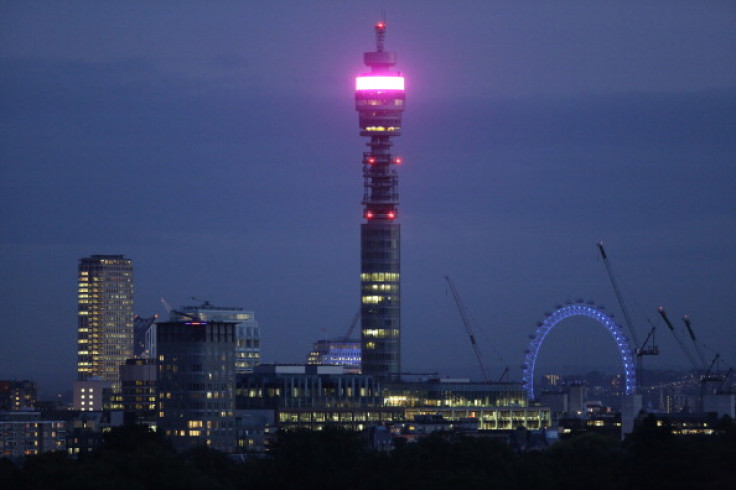 BT has completed a successful trial for its breakthrough high speed fibre optic broadband. In collaboration with Huawei, BT conducted a demonstration of its broadband prototype which achieved download speeds of up to 5.6 Tbps. Although the technology is still a long way from being made available to the public, according to BT, it would allow users to download 200 HD movies in the blink of an eye.
BT and Huawei used a live core network running between BT's labs in Adastral Park, Ipswich and the BT Tower in London to demo the prototype achieving download speeds of 5.6 Tbps. A separate trial saw the prototype broadband achieve speeds of 2 Tbps over a live core link, using 700 kms of cable which connected Dublin and London.
BT CEO Howard Watson said: "The core network is the superhighway of the internet. It's important that our core networks keep pace with the growth in bandwidth demands driven by take-up of high-speed fibre broadband, HD content, 4G smartphones and tablets and in the future, 5G services. So we're investing in our core, as well as in high-speed access technology such as fibre broadband, to make sure there is no capacity crunch and deliver the best possible speeds to customers."
Huawei President of Fixed Network Product line, Zha Jun said: "We are proud to be working with BT to make this world leading trial a success. We have been working together for over ten years and this project marks a big step forward in our efforts to build future-ready core networks for our customers. Ultra-High-Speed optical networks are an indispensable infrastructure for the future of digital life, and this is an area where Huawei is investing, to help telcos such as BT squeeze as much capacity out of their core networks as possible."
Despite BT's success with its prototype, it is unlikely that broadband at 5.6 Tbps speed will be made available commercially in the near future. However, BT's London-Dublin trial used existing commercial hardware to achieve 2 Tbps speed, which means that BT could improve its current download speeds by using Terabit superchanels.
"These landmark trials show that we can easily turn up the dial to deliver the speeds needed in our core networks to stay well ahead of rising customer demand," added Watson.
© Copyright IBTimes 2023. All rights reserved.