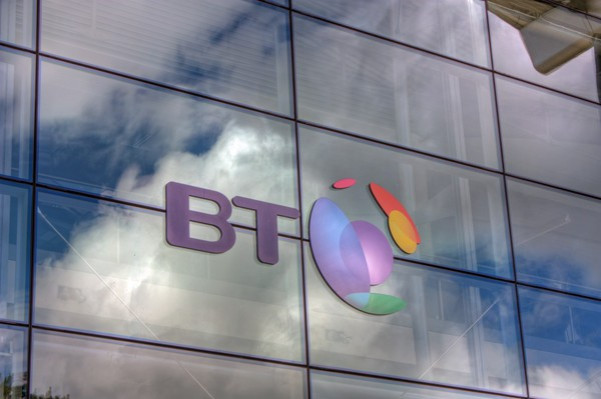 Shares of cable operator BT Group have surged more than 11% after the company reported an increase in full-year profit on lower costs and expenses despite a highly competitive telecom market.
The company also created 3,000 jobs in the UK in the past year as part of its expansion in the country.
BT noted that its pre-tax profit for the fiscal year ended 31 March rose 2% to £2.5bn (€2.96bn, $3.88bn). The company shares surged following the news, rising 11.53% to 307.5 pence as at 10:40 am.
Yearly revenues declined by 5% to £18bn and underlying revenue excluding transit, the group's key measure of revenue trend, was down 3%. The decline was driven by lower revenue from calls and lines, the tough conditions in Europe and the financial services sector and regulatory price reductions, according to the company.
Underlying operating costs excluding transit were down 6%, reflecting BT's cost transformation activities and reduced cost of sales. Operating costs decreased by 9% to £12,464m.
Adjusted earnings before interest, tax, depreciation and amortisation (EBITDA) rose by 2% to £6.2m. BT also reduced its net debt by £1.3bn.
Given the strong results, the company raised its final dividend by 14% to 6.5 pence, taking the full-year dividend to 9.5 pence.
"We are driving fibre across the UK, launching high quality sports channels, investing in the high-growth regions of the world and will use our wi-fi capabilities and 4G spectrum to make sure our customers will be the best connected. We have created around 3,000 new jobs in the UK over the last year to support these investments," CEO Ian Livingston said in a statement.
Looking ahead, the company expects an improved trend in underlying revenue excluding transit over the next year. EBITDA is expected to grow continuously over the next three years.
BT also expects the next phase of its restructuring programme to reduce its cost base by around £200m per year, a run-rate to be largely achieved in fiscal year 2014/15.
The results come a day after BT challenged BSkyB's dominance in the UK's sports pay-TV market by announcing free Premier League football to its broadband customers. The company earlier won a three-year contract to show 38 Premier League games per season.