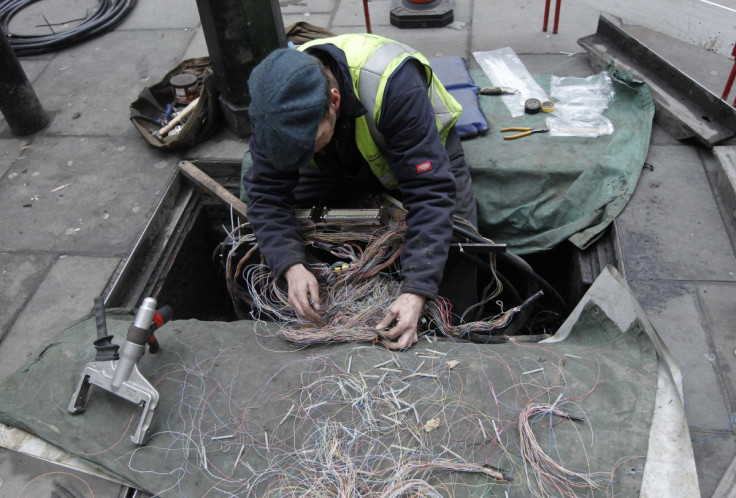 BT chief executive Gavin Patterson has revealed that his company is willing to spend more money in improving Britain's internet. This is in addition to the £1bn (€1.27bn, $1.4bn) that it had pledged earlier to upgrade its infrastructure that would allow Britons to browse the internet faster.
This offer comes just days before Ofcom, the UK communications and media watchdog, is due to publish its review of the country's telecoms industry. BT fears that this review, which is due to be published on Thursday (25 February), could ask it to hive off its Openreach division, the national broadband network, in an effort to improve internet speeds in the UK.
Ofcom, in July 2015, was considering splitting the BT Openreach group, not only to improve UK's broadband but also to prevent BT from discriminating against rival broadband providers using its telecoms network. BT had in September 2015 responded with its £1bn pledge.
The former state monopoly now expects that this new offer will stop Ofcom from recommending the BT Openreach split in its review. It also expects the offer to put off claims from rivals such as Sky, TalkTalk and Vodafone, that Openreach, once split and independent would be more likely to invest in new broadband infrastructure.
"There is a significant investment that we are ready to make now", Patterson said before revealing that apart from financial investment, BT had a few new technical measures that would allow Britons to browse the internet at "ultra-fast" speeds.
One of these measures is its technology called G.fast, which is an upgrade of the copper in its cabinets. Patterson said that G.fast would be commercially rolled out in three months and will significantly improve the speed of residential broadband.
The chief executive added that the new offering would be valid only if there is no split because the additional investment cannot be made without knowing its company structure. "It puts us in a difficult position with shareholders. We have got no certainty" Patterson explained.
While G.fast can boost internet speeds by 10 times, the pledge fails to satisfy Sky and Vodafone, who had earlier argued that BT should replace copper wires with fibre-optics. While this is supposed to be better than the copper networks, which BT relies on currently, Patterson claimed that a national upgrade to fibre would cost £20bn, which is not justified as it would take 20 years to break-even.