Want to create the next Bubble Witch Saga and capture a huge gaming audience on Facebook? King.com CMO Alex Dale explains how.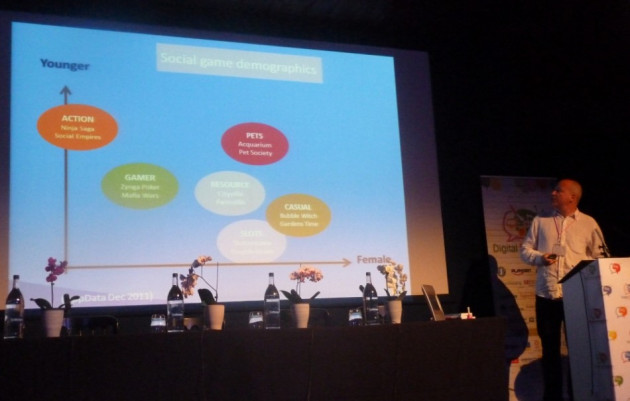 King.com has built itself up to be the number two games company on Facebook when it comes to daily active users.Its title Bubble Witch Saga is the largest game on Facebook with six million people playing daily.
That has not always been the case though and a year ago the social gaming company was only at number 30 based on users.
So how did King.com come to be hot on the heels of the number one spot held by FarmVille, Mafia Wars and Words With Friends creator Zynga?
"We knew that we had to get into Facebook because it was clear that was where our older female audience were spending more and more of our time. We spent over a year testing different concepts, different formats, game hubs, games of chance like bingo - none of these really worked," said Alex Dale, chief marketing officer at King.com.
Dale shared King.com's experience with other game designers at the Digital Shoreditch 'Play' event and explained how to create a successful Facebook game.
Step 1: Know Your Audience
"We learned that on Facebook players want something that is less competitive and more relaxing. Those were the key words. It took us a while but eventually we got to a winning formula that we call the saga format, because it is a long running story. The basic idea was to take the most popular games from King.com and place them in a social wrapper."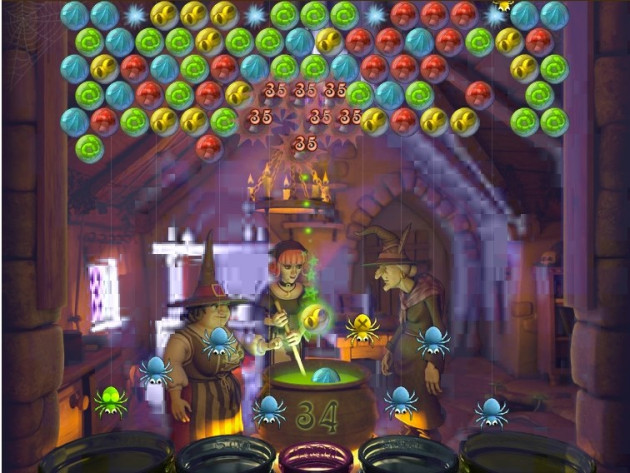 Step 2: Make The Right Introductions
"Second day retention - how many people who were there on day one come back on day two - is a key measure for Facebook games. Getting players quickly into the game in a simple but entertaining way is vital for second day retention. We do a lot of testing around the tutorial experience. If you make the tutorial too easy then enthusiastic players who know more or less what they are doing get bored and go away. If you make it too difficult, you won't get enough people remaining with your game. So you monitor, tweak, figure out what works and do it again."
Step 3: Build a Sense of Community
"We introduced collaborative elements in to game progress. For example, we made it easy to give coins or lives to your friends. This helps drive engagement. We also introduced level unlocking requirements - in order to progress from one level to the other on Bubble Witch Saga you need to get three friends to use the game. So the game essentially does its own marketing."
Step 4: Show Them the Future
"We introduced a storyline and a map, which may seem very simplistic but having a map showing future levels is very important as it gives players a sense that there's always more to come. When we launched the game on Facebook we probably had between 50 and 70 levels available on day one. We work a two-week release cycle and add new levels essentially every fortnight. At the moment we have over 170 levels on Bubble Witch Saga and the players, through this map, know that the levels are coming. They post their progress on Facebook and share their achievements with their friends. As they get used to waiting for new levels to come it keeps them within our game."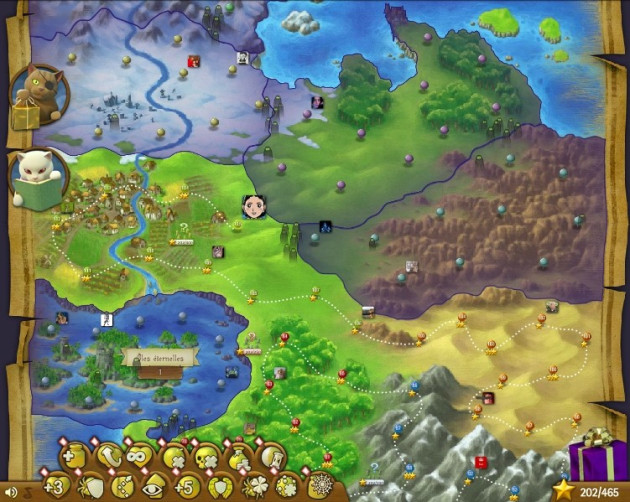 Step 5: Offer a Sense of Progress
"The process of creating new levels offers an opportunity to improve each level further. So we can see what works and what doesn't work in a particular puzzle level. We can look at the time that people spend on it and the number of attempts they make to pass that level in order to optimise it. We also know what sequence of challenges work best. For example, if you go through a particularly difficult level and pass through that, we put a relatively easier level next because that doubles the sense of achievement the player gets. It's this sense of progress that Facebook games are really selling. It's both absolute progress, as in have I completed this level; and relative progress, have I progressed as far as my friends in the game?"
Step 6: Monetise Your Content
"When you are out of lives in Bubble Witch Saga you can buy some more. Or you can get your friends to give you some more. Or you can watch a video advertisement and earn some more. Like the tutorial levels, this has been tested to death. We looked at pre-play adverts, post-play adverts and adverts incentivised with one life, two lives and so on. We tested the impact of the advertising on game retention, micro-transactions and how people think and play in the game. We ended up with post-play video ads offering extra lives."
Step 7: Make Use of All Your Data
"Using data to optimise the game experience is really important. Historically, setting the level of difficulty for the game might be done through the skill and expertise of a games producer. Now that skill and expertise is supplemented with data that shows when and how individual players might drop out of the game. So rather than making assumptions through focus groups or play testing about how players like or dislike the game, we can actually see for ourselves in real time. Data is key to success on Facebook. We don't shrink-wrap and ship these games out to retail, it is much more a process of continuous testing and evolution. We collect billions of data points each month on how players play our games and we have a small platoon of statisticians to analyse that data. One example is the Bubble Witch cemetery level, which contains game levels six to 50. Players were getting stuck on levels eight and nine and churning out of the game. Level nine was a fun level but we realised that 84 per cent of the fails were due to players not getting a high enough score so naturally enough we lowered the score target and players moved onto the next challenge."