'Buddha remains' in 1,000-year-old shrine revive mystery of Enlightened One's burial
Chinese archaeologists confirm Buddha's skull found in Nanjing.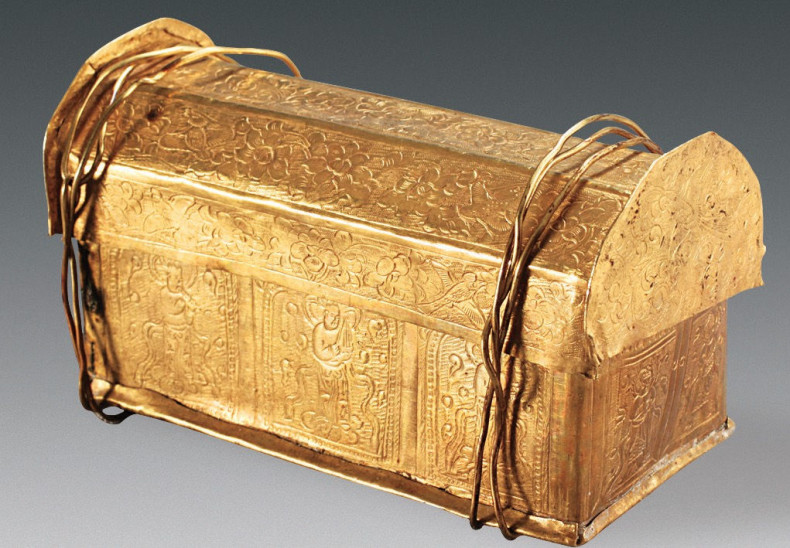 Skull remains potentially belonging to the Buddha have been unearthed from a temple in the Chinese city of Nanjing, archaeologists have confirmed. The parietal bone was found in a model stupa – the name given to Buddhist structures said to contain sacred relics associated with the Buddha or some of his most prominent followers.
Over the years, scholars have been deeply divided over the location of the Buddha's sacred remains, and have been unable to pinpoint the location of a potential burial place. This new discovery presents them with yet another mystery: is this find genuine or not? When were the remains put there?
The excavation works at the Chinese temple, known as Grand Bao'en temple, took place between 2007 and 2010, but details of the discovery only emerged recently in English-language archaeology journal Chinese Cultural Relics.
Rich stupa model
The parietal bone was found in a gold casket inside a 1,000-year-old model stupa made of sandalwood, silver and gold casket covered with gemstones made of crystal, glass, agate and lapis lazuli.
The stupa is 117 centimetres tall and 45 cm wide (nearly 4 feet by 1.5 feet), and it was in turn stored within a stone chest. Remains of other Buddhist saints, were also found inside it.
However, inscriptions on the stone chest clearly indicate the parietal bone belonged to Buddha. They tell the story of how Buddha's parietal bone was sent to Grand Bao'en temple after the great man's death, following the cremation of his body in India. The text also states that the temple was destroyed during a series of wars 1,400 years ago and then rebuilt by Emperor Zhenzong.
The ruler apparently then agreed to have the bone re-buried in an underground crypt at the newly rebuilt Grand Bao'en temple - alongside the remains of other Buddhist saints - in a solemn and elaborate burial ceremony.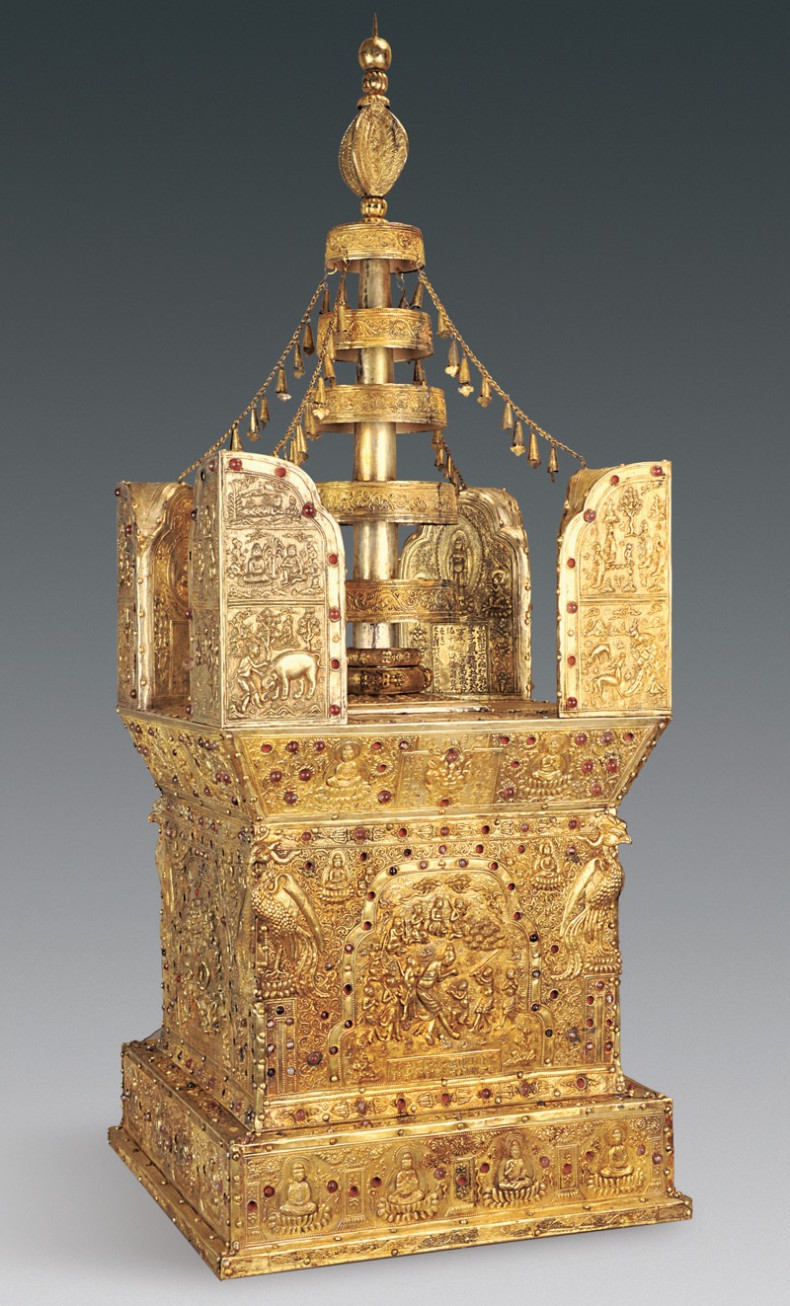 Archaeologists have so far been unable to confirm this story or to validate whether the bone belonged to the Buddha. However, the remains have been treated as a very valuable and sacred find and have now been interred by Buddhist monks in the modern-day Qixia Temple, another sacred monument in the city of Nanjing.
In 2013, a documentary titled: 'Secrets Of The Dead: Bones Of The Buddha' explained how bones, ashes and jewellery unearthed in India at the end of the 19th century were thought to have belonged to the 'Enlightened One', and how this was widely contested by many historians. This new discovery is likely to attract similar scepticism.