Burma Unrest between Buddhists and Rohingya Muslims Erupts Again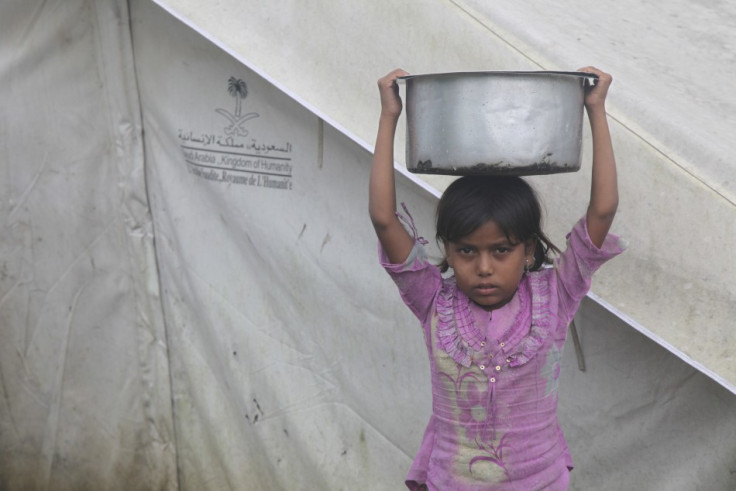 Fresh violence has erupted in the western state of Rakhine in Myanmar between Rohingya Muslims and majority Buddhists.
Clashes left at least three people dead and 400 homes, a monastery and a mosque burned to the ground.
State attorney-general Hla Thein said the unrest erupted in Minbyar township, 15 miles north of the state capital of Sittwe, and spread to nearby villages. A dusk-to-dawn curfew has been set up.
Sectarian tension between Rakhine's 800,000 Rohingya and their Arakanese Buddhist neighbours exploded in June after allegations that a gang of Rohingya men had raped an Arakanese woman. The Muslims were lynched in response, sparking days of rioting.
Clashes left at least 90 people dead and more than 3,000 homes destroyed, along with dozens of mosques and monasteries. In August, government officials said seven people were killed in the town of Kyauktaw.
The Rohingya have never been granted citizenship in Myanmar and a 1982 law excluded them from the list of officially recognised minorities.
UK-based human rights organisations and scholars have called on the international community to delay lifting full sanctions against Myanmar until a solution to the persecution of Rohingya is found.
Rohingya are reportedly confined to concentration camps while in towns as such Sittwe, Buddhist Rakhine are able to walk freely.
The Saudi-based Organisation of Islamic Cooperation accused Myanmar's authorities of ethnic cleansing the Muslim community.
© Copyright IBTimes 2023. All rights reserved.